Hollywood LA Bungalow
← Swipe To Navigate →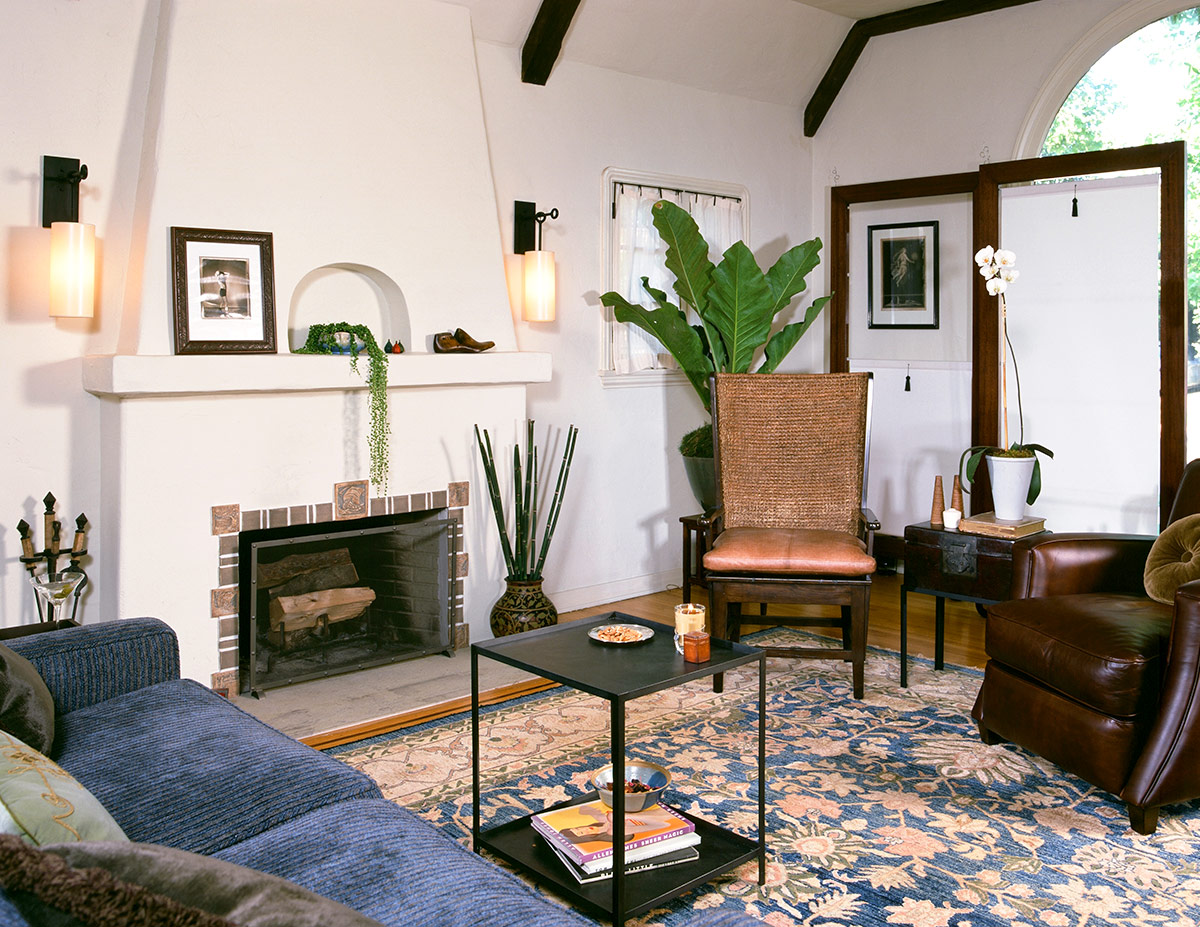 Living Room - A pair of custom wheeled screens, with integral roller shades, can be positioned in so many ways, to create interest to the room or provide privacy.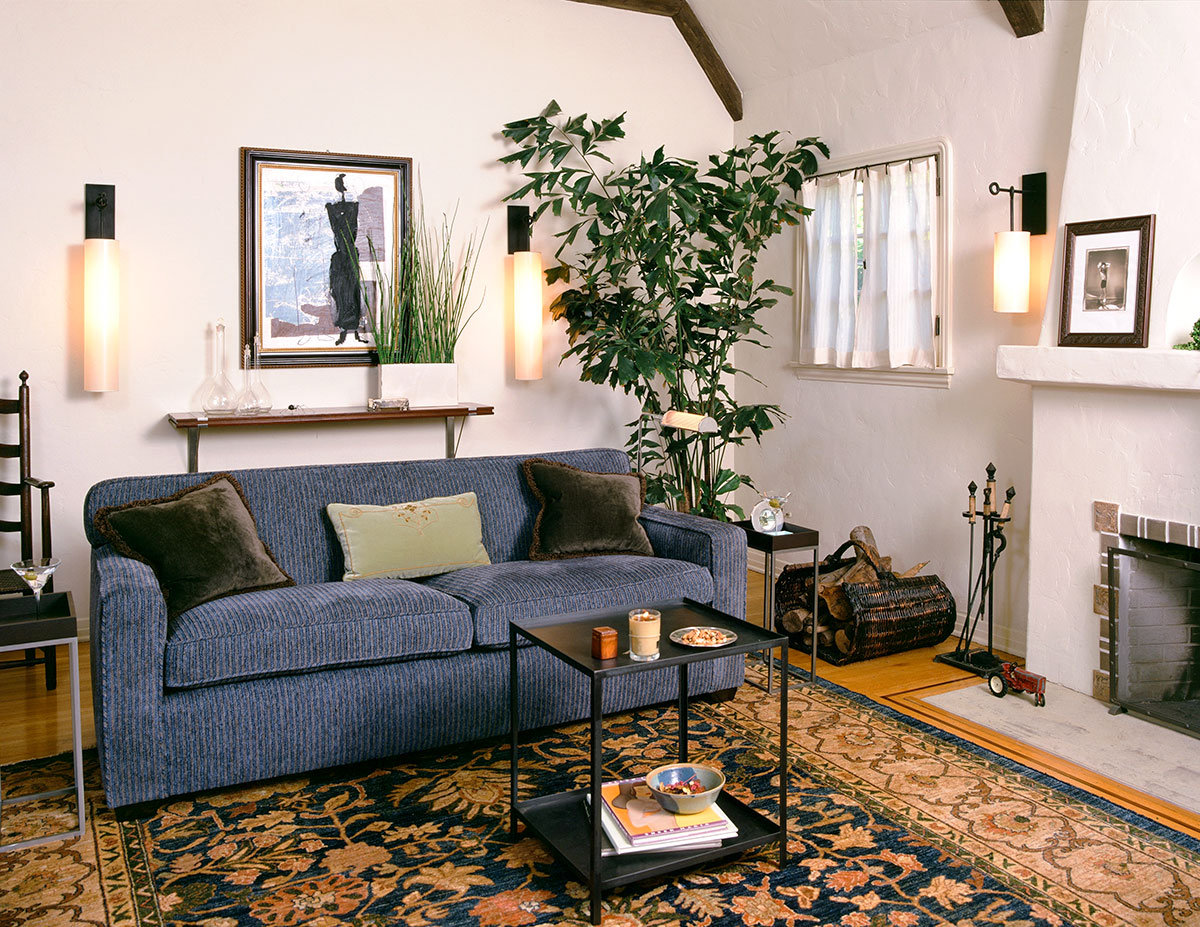 Living Room - Like most things in our projects, the light fixtures in this room are a custom design.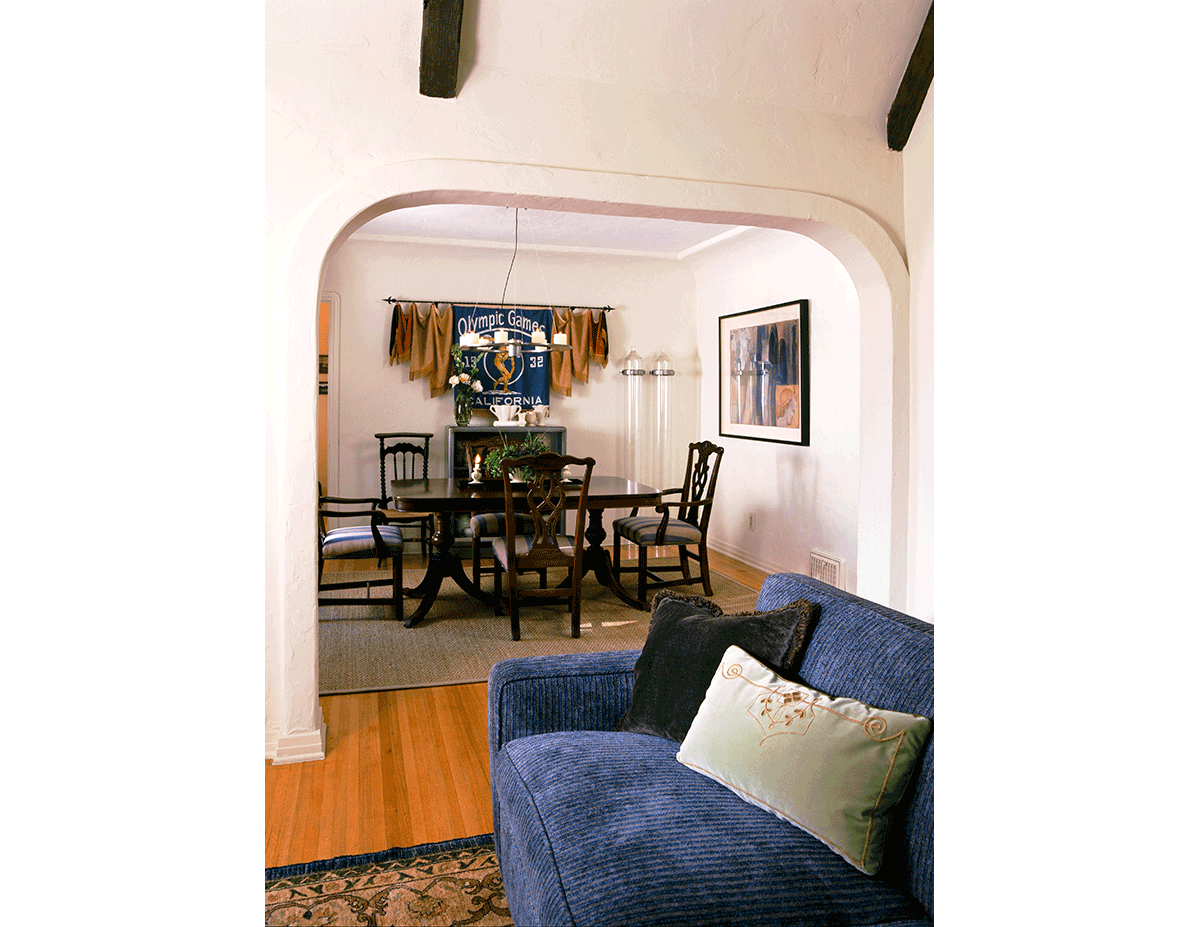 Living Room/Dining Room - Looking into the dining room through the archway from the living room.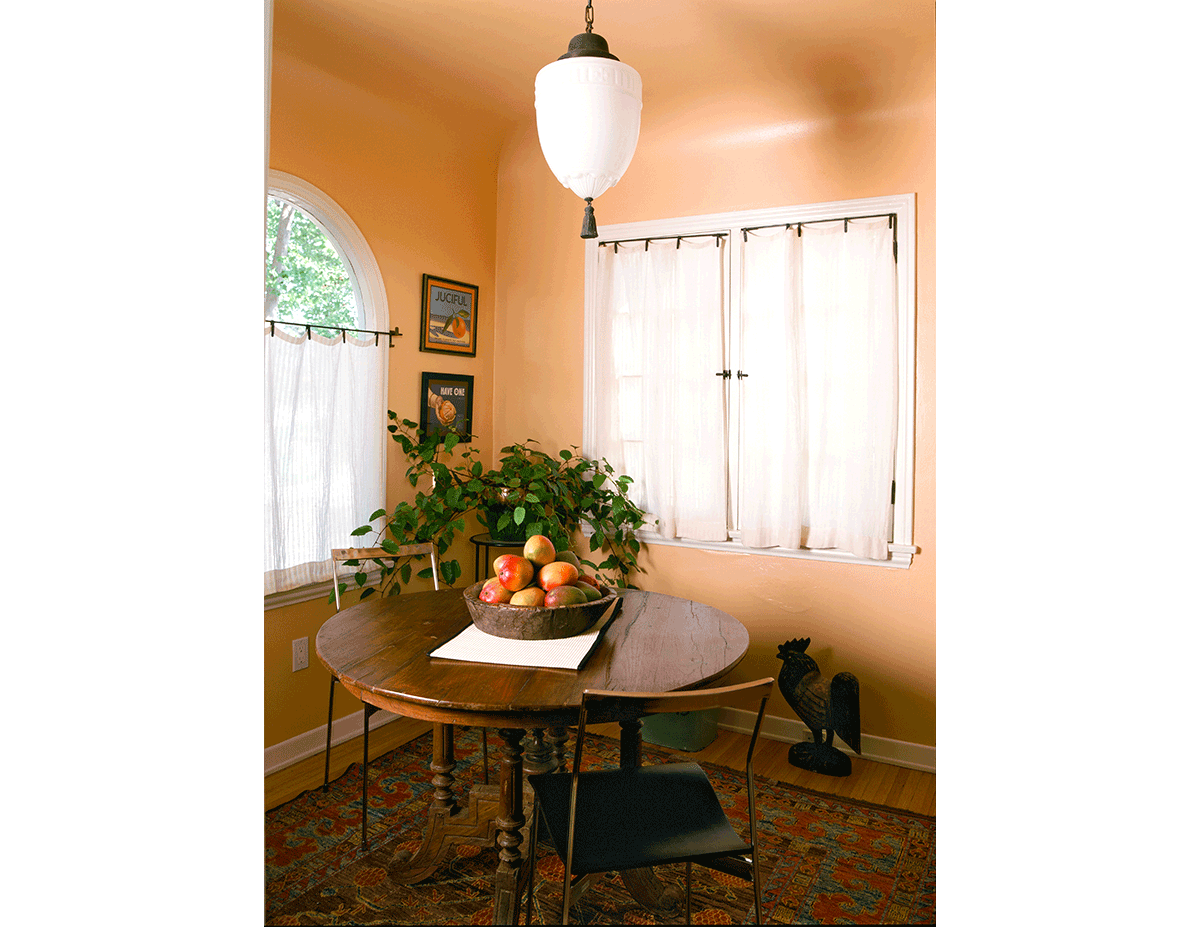 Breakfast Room - This small, intimate, and brightly painted place for dining sits right next to the kitchen.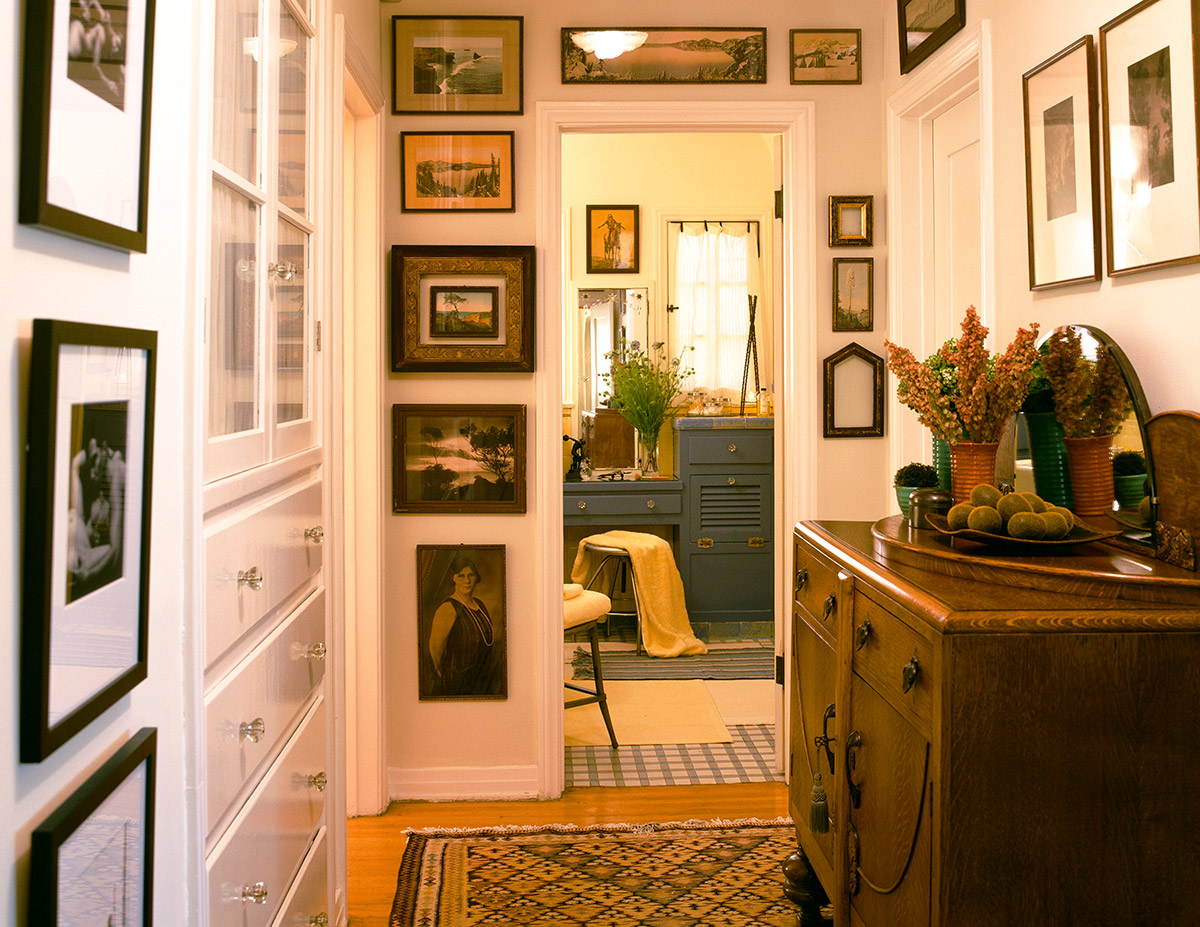 Hall/Bath - The small hall is full of life thanks to the numerous frames hanging on its walls.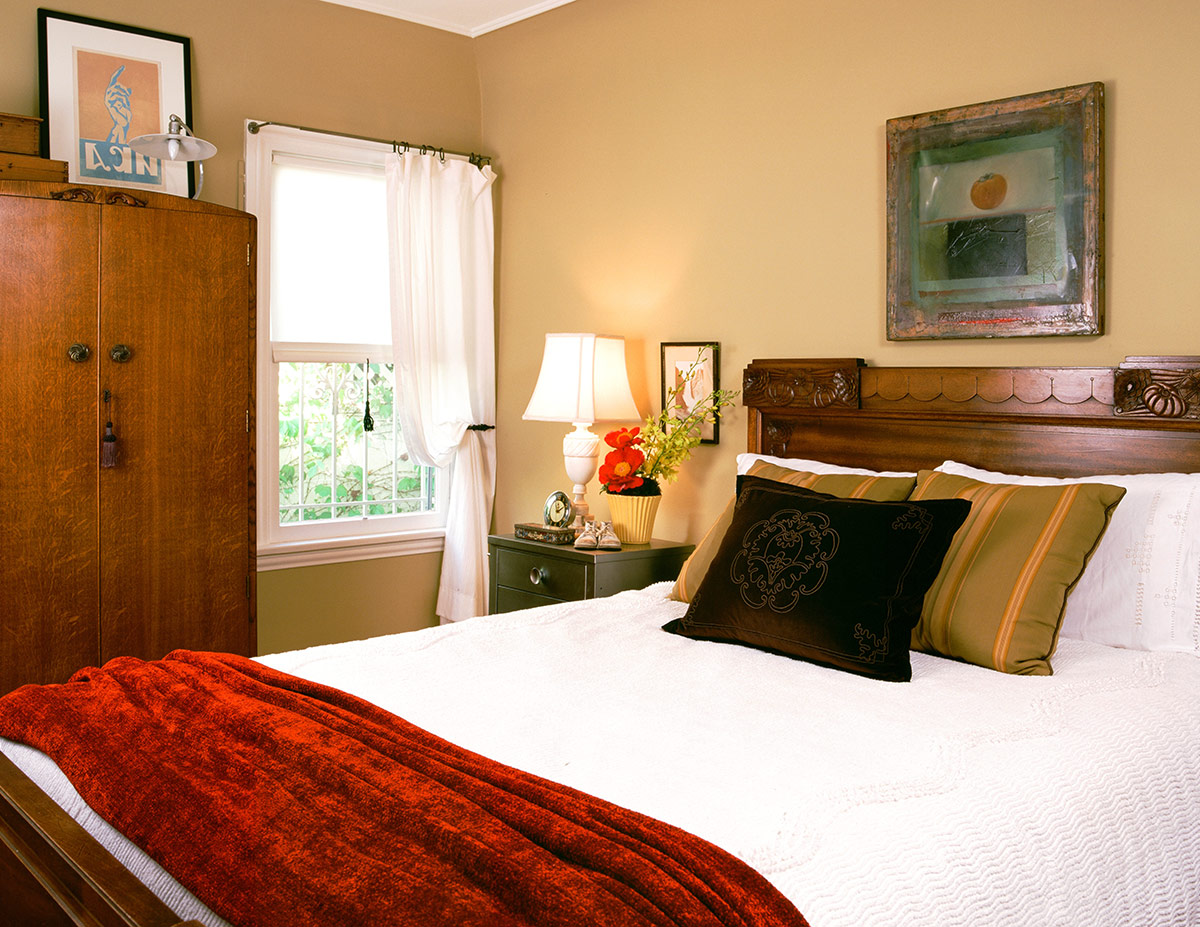 Guest Bedroom - The furniture in this room once belonged to a family member and was handed down. The age and style of this furniture doesn't stop this room from feeling warm and inviting.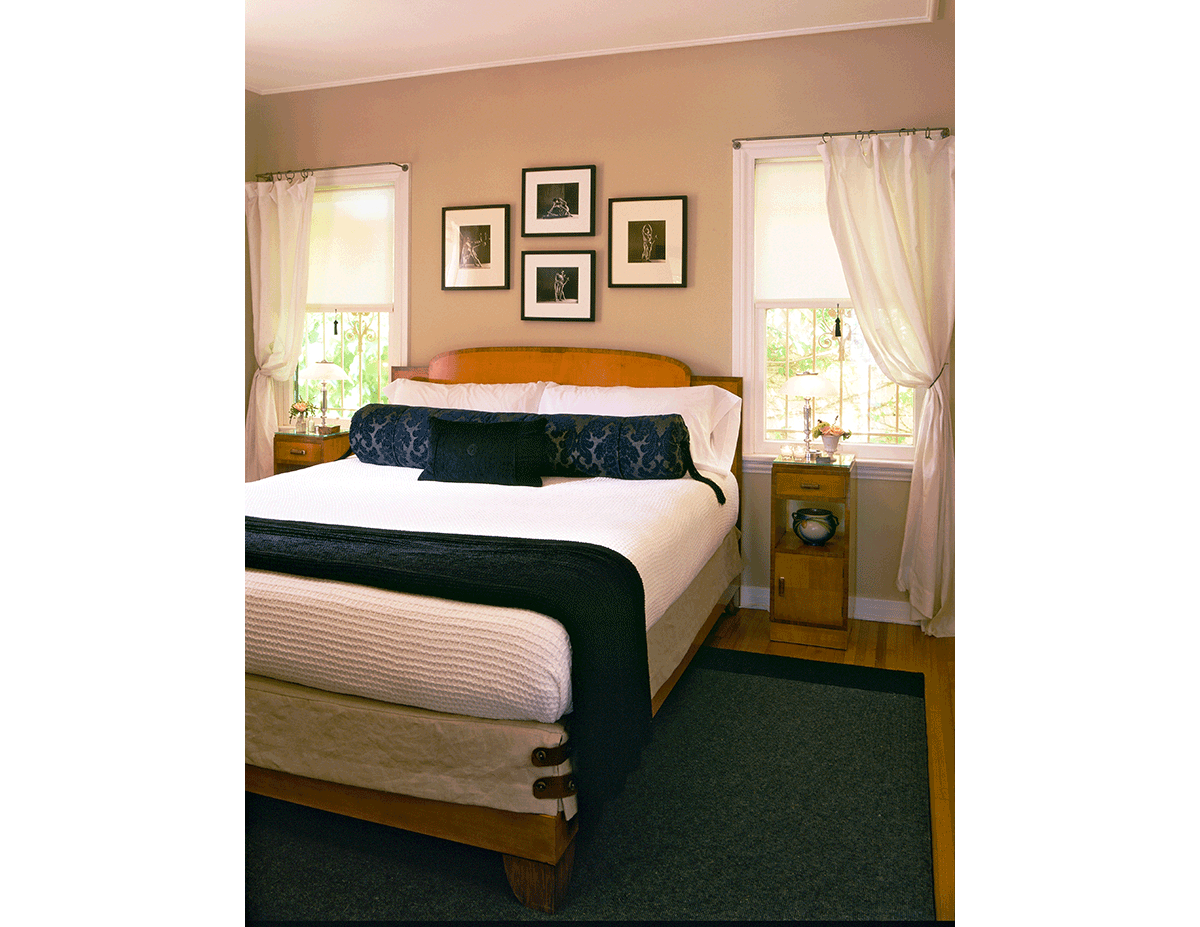 Master Bedroom - The dark blue color in the custom bolster pillow is repeated in the custom area rug.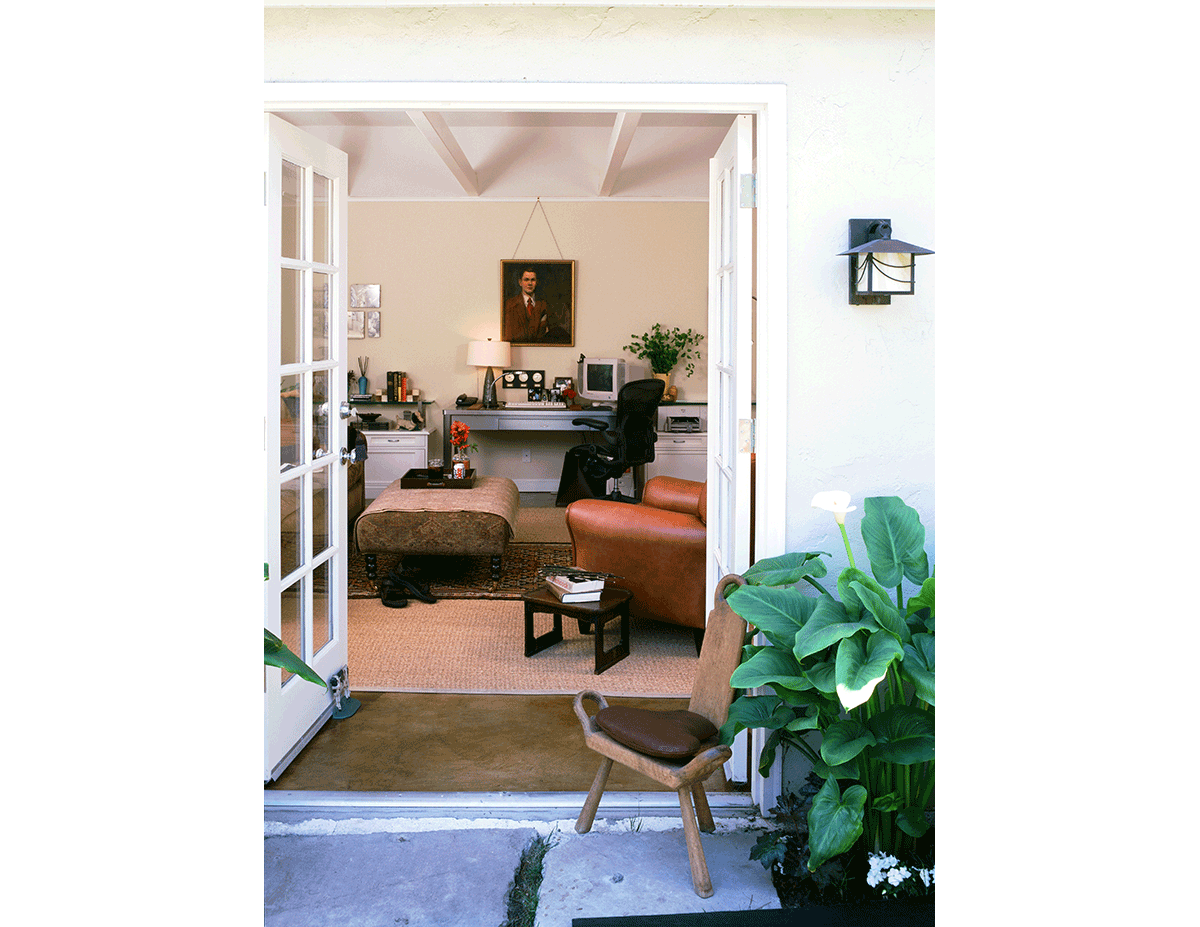 Home Office - A garage turned home office.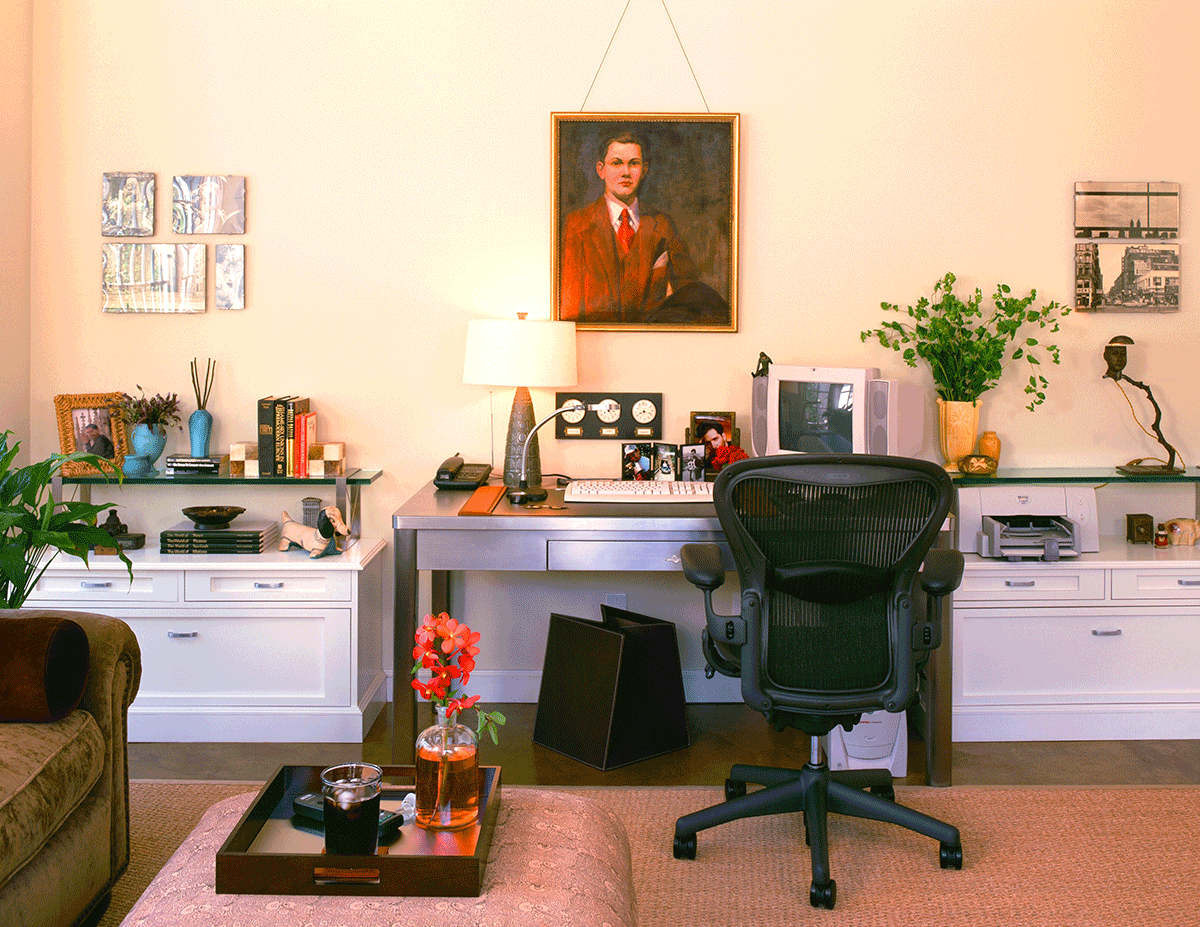 Home Office - This home office is complete with a vintage desk, custom cabinetry, and an ergonomic Herman Miller Aeron desk chair.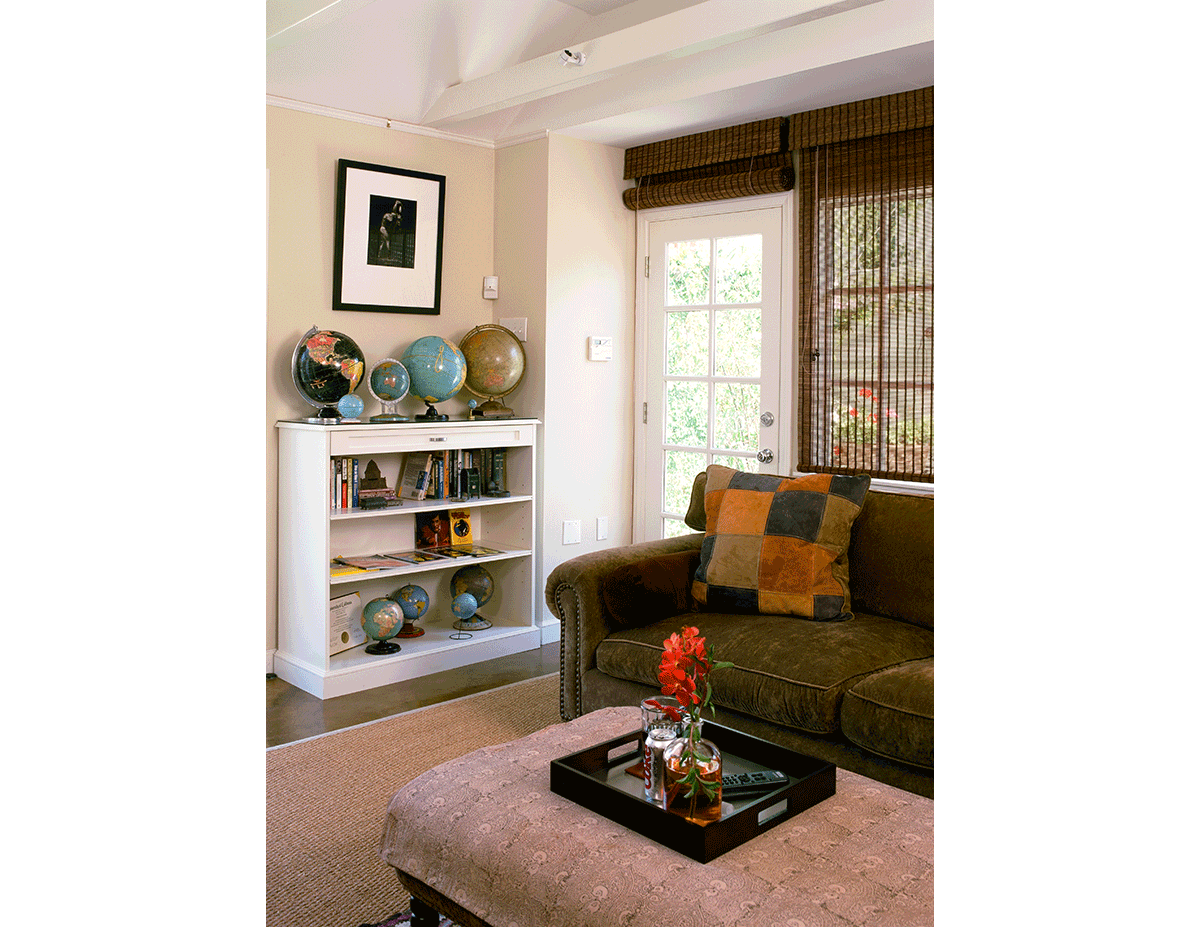 Home Office - A cozy chenille sofa and warm matchstick shades make for a place to enjoy the tasks at hand.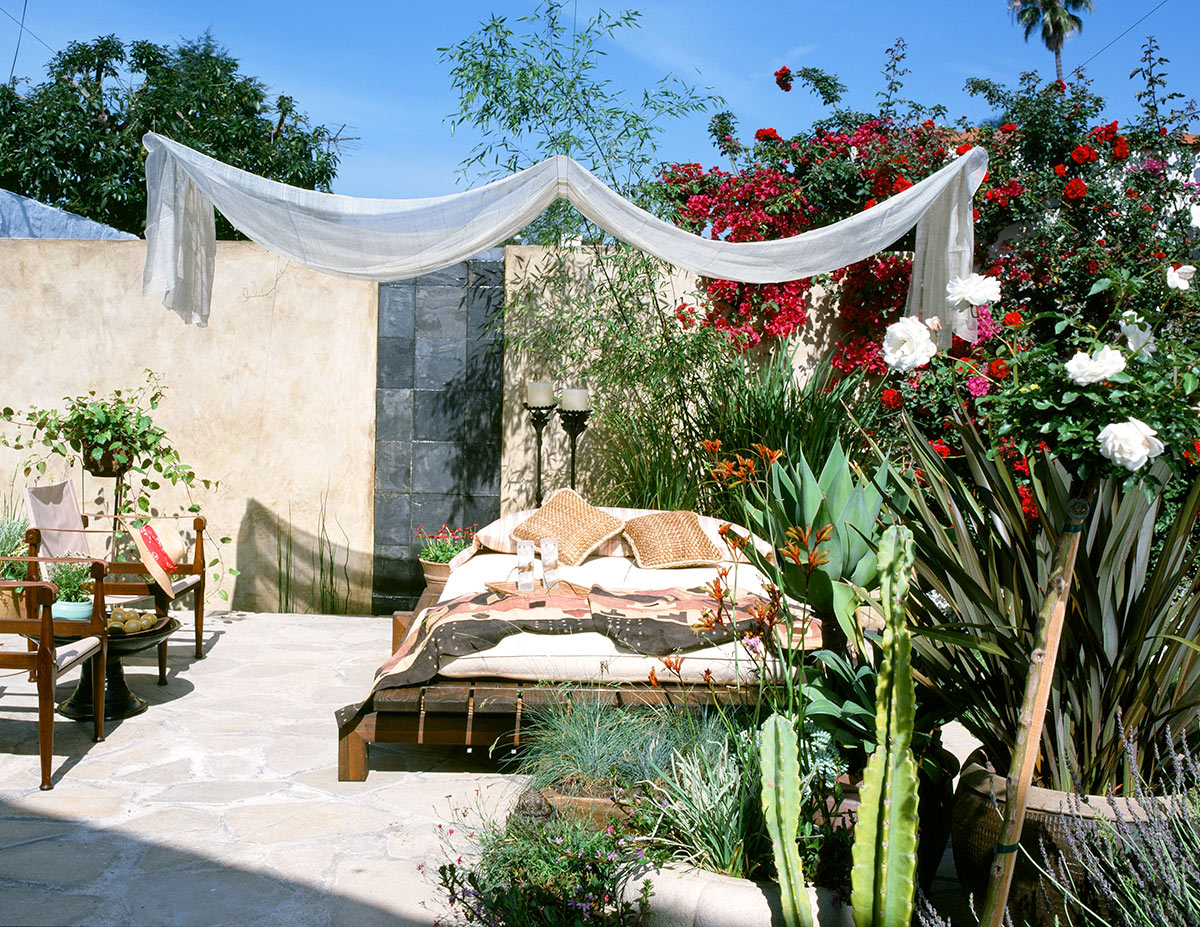 Patio - A full size futon bed, covered in Sunbrella fabric for outdoor use, sits atop a custom wooden platform. The slate tile detail on the back wall is a water feature. Water continuously flows down the face of the tiles.