Hudson River NJ Retreat
← Swipe To Navigate →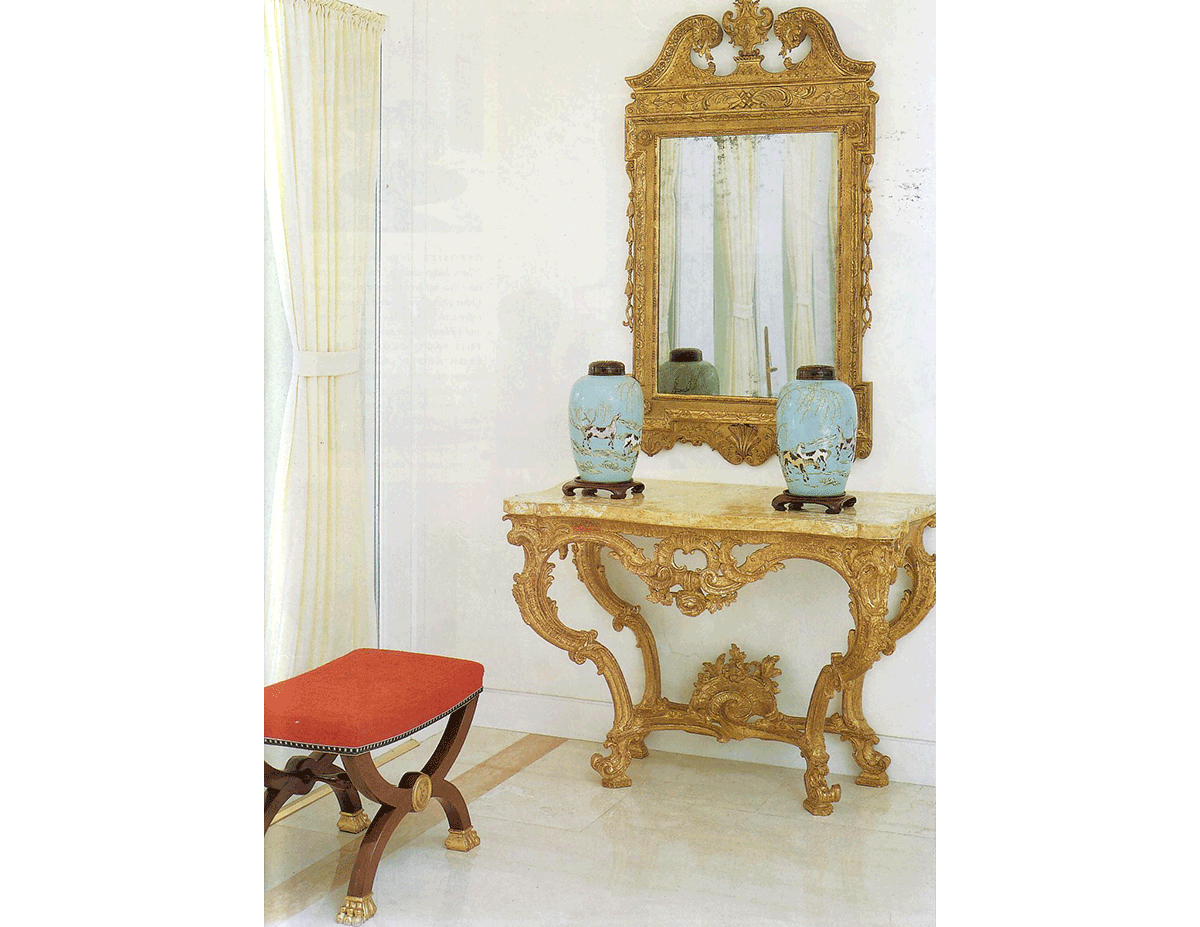 Entrance Hall - The entrance hall received a new marble floor with contrasting marble trim. French furnishings include a gilded Régence console table with a marble top and a circa 1800 Directoire bench. The pair of turquoise ginger jars, painted with dappled horses, is 17th century Chinese.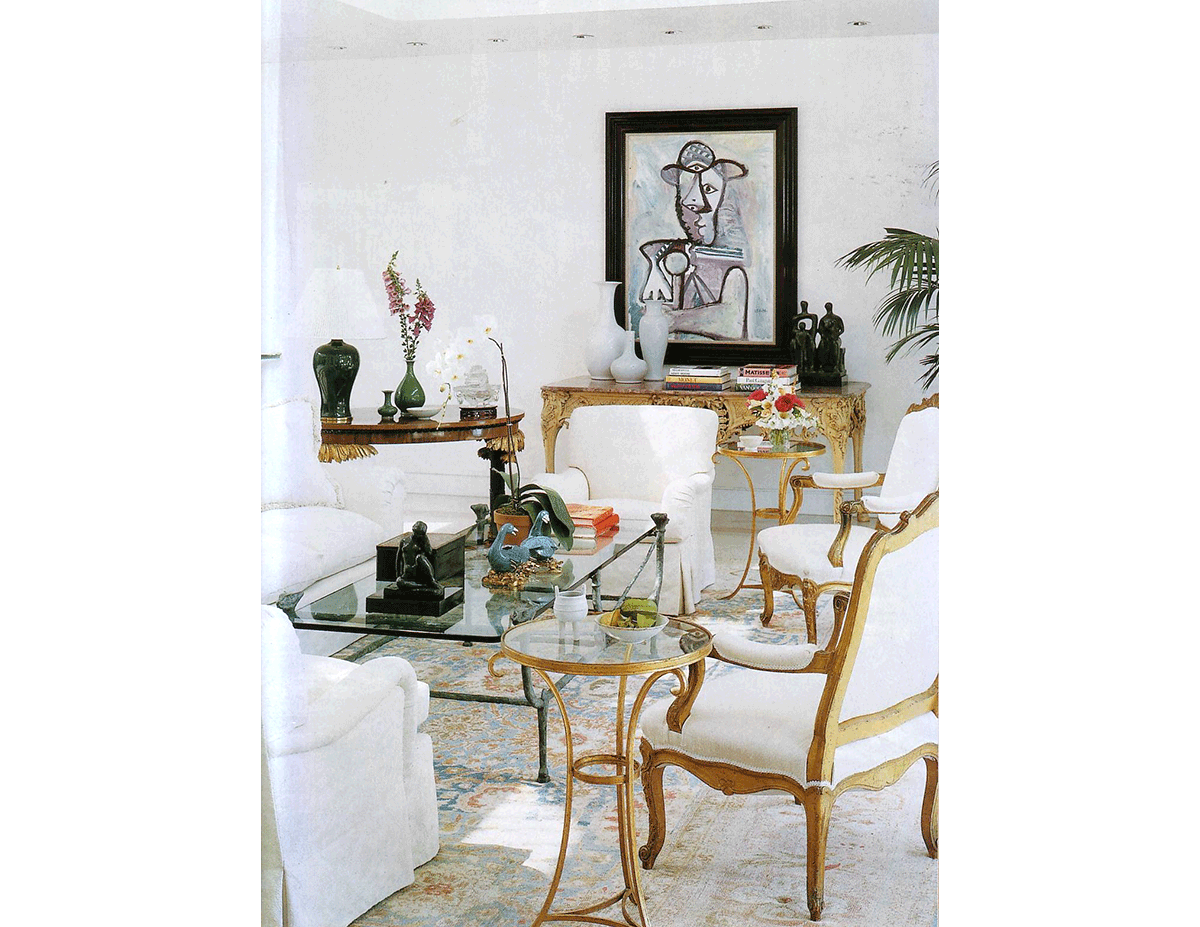 Living Room - In the living room, a Picasso hangs above a Louis XV console table that has been stripped and bleached. Other objects of note are a Giacometti coffee table, a pair of Louis XV bergères, and a Henry Moore sculpture.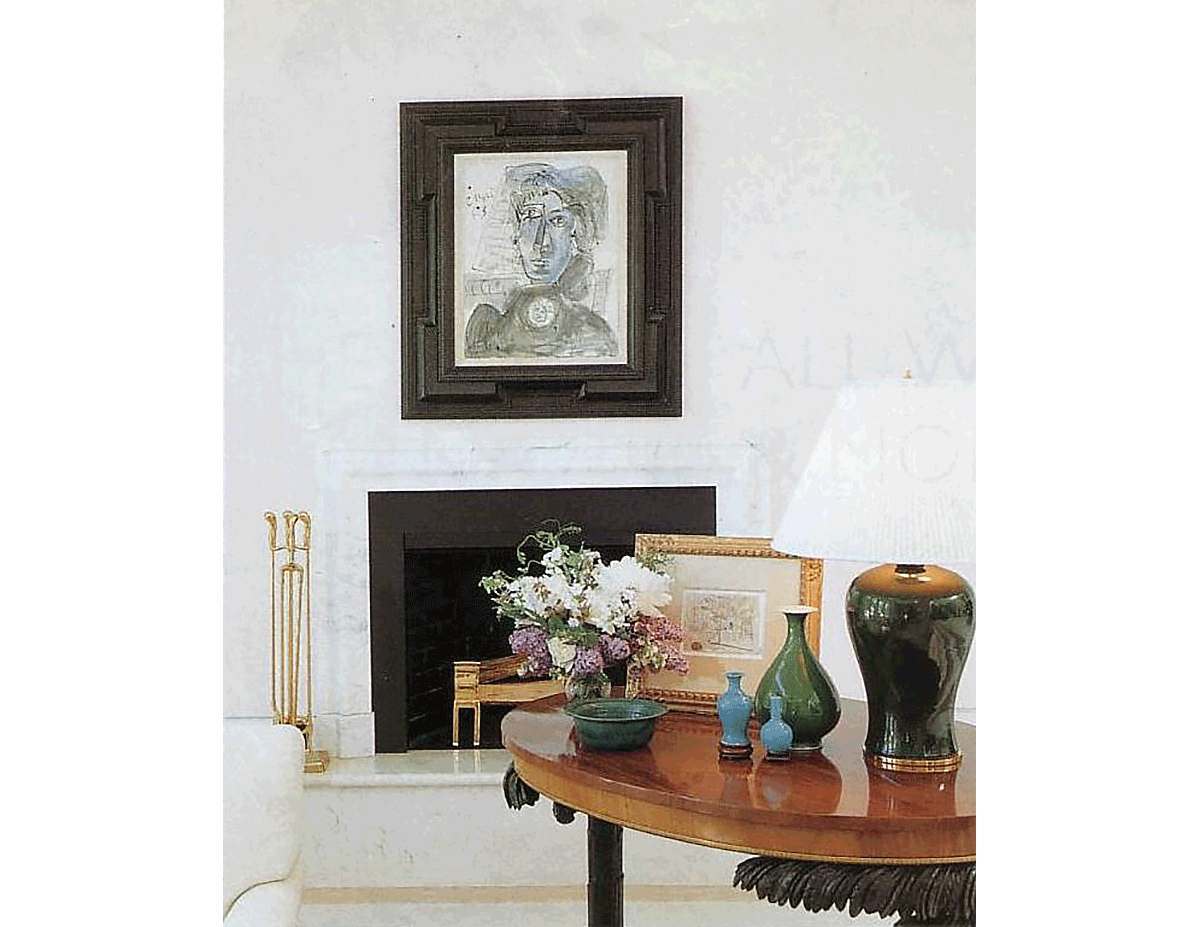 Living Room - Another painting by Picasso enlivens a different corner of the living room.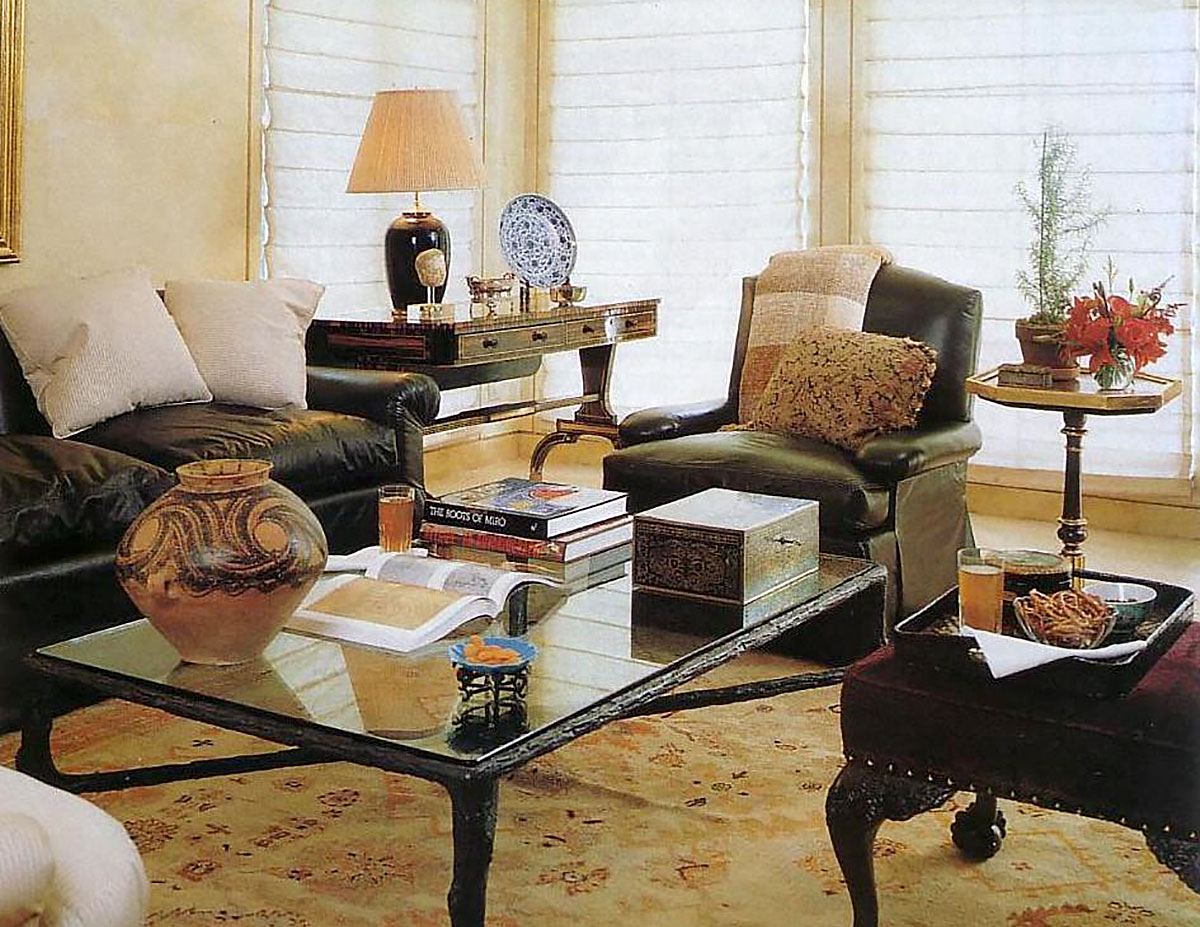 Library - The library décor includes leather upholstered furniture and an 18th century English table.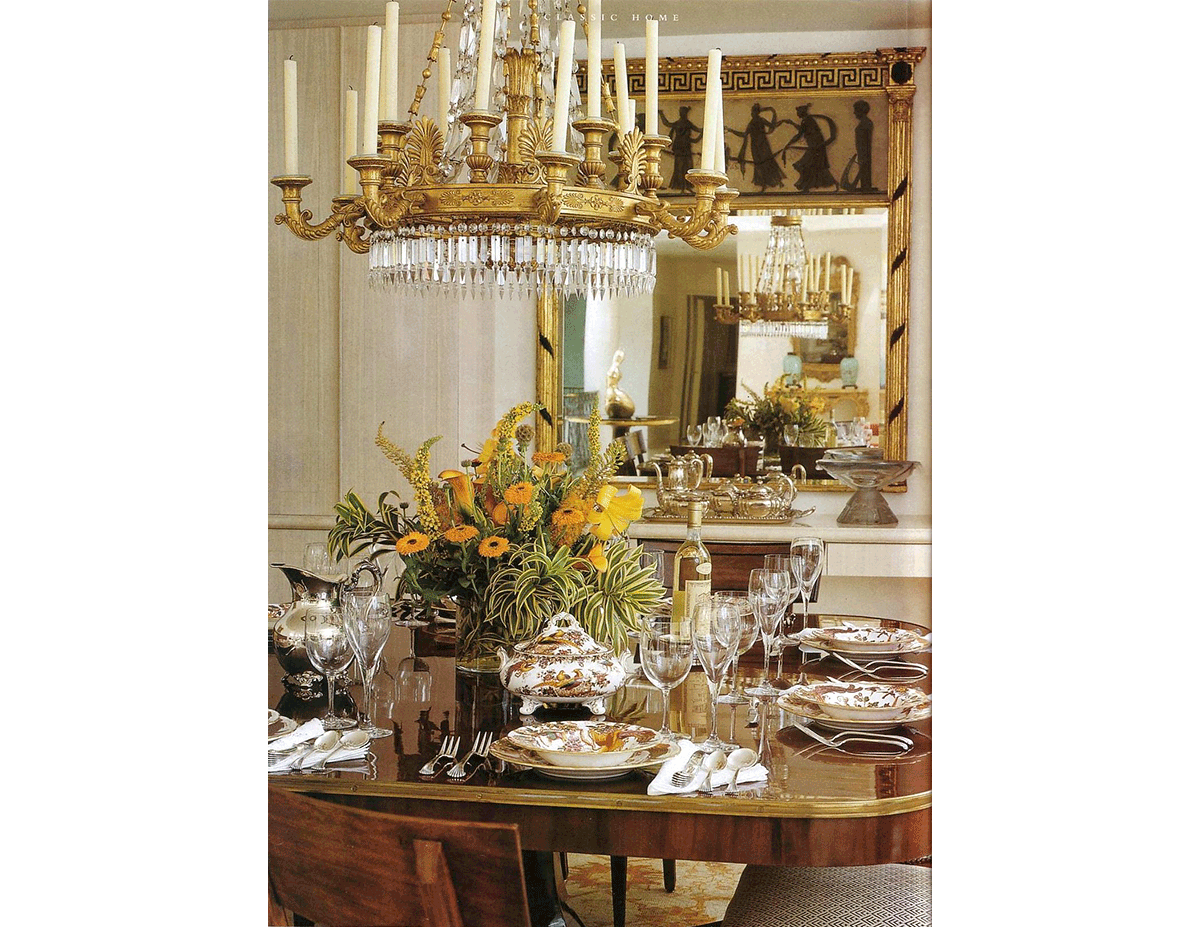 Dining Room - Early 19th century chairs surround a mahogany dining table of the same vintage. The mirror and chandelier date from the late 18th century. All pieces are French.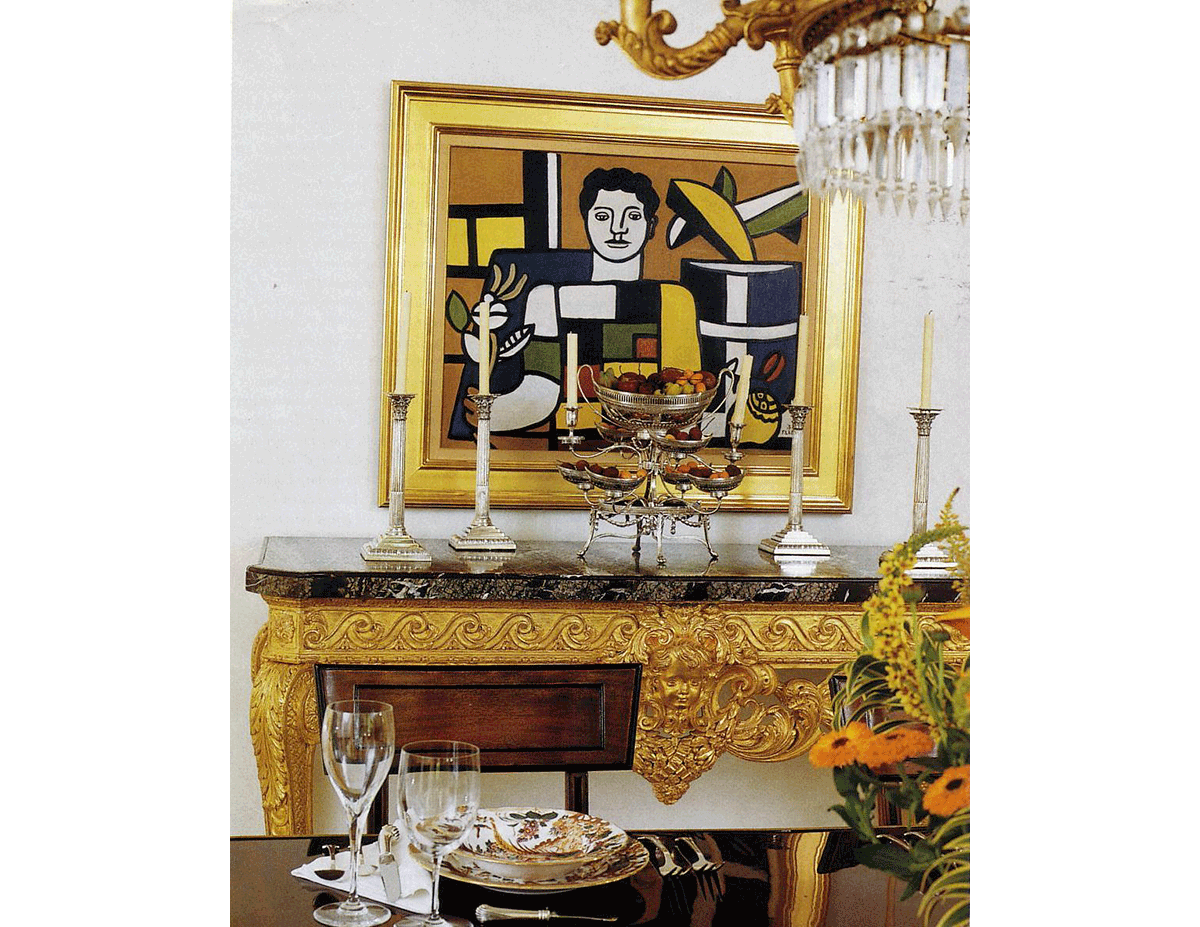 Dining Room - Another corner of the dining room juxtaposes the old with the new(er). A rare Louis XIV console table takes pride of place under a Léger oil painting.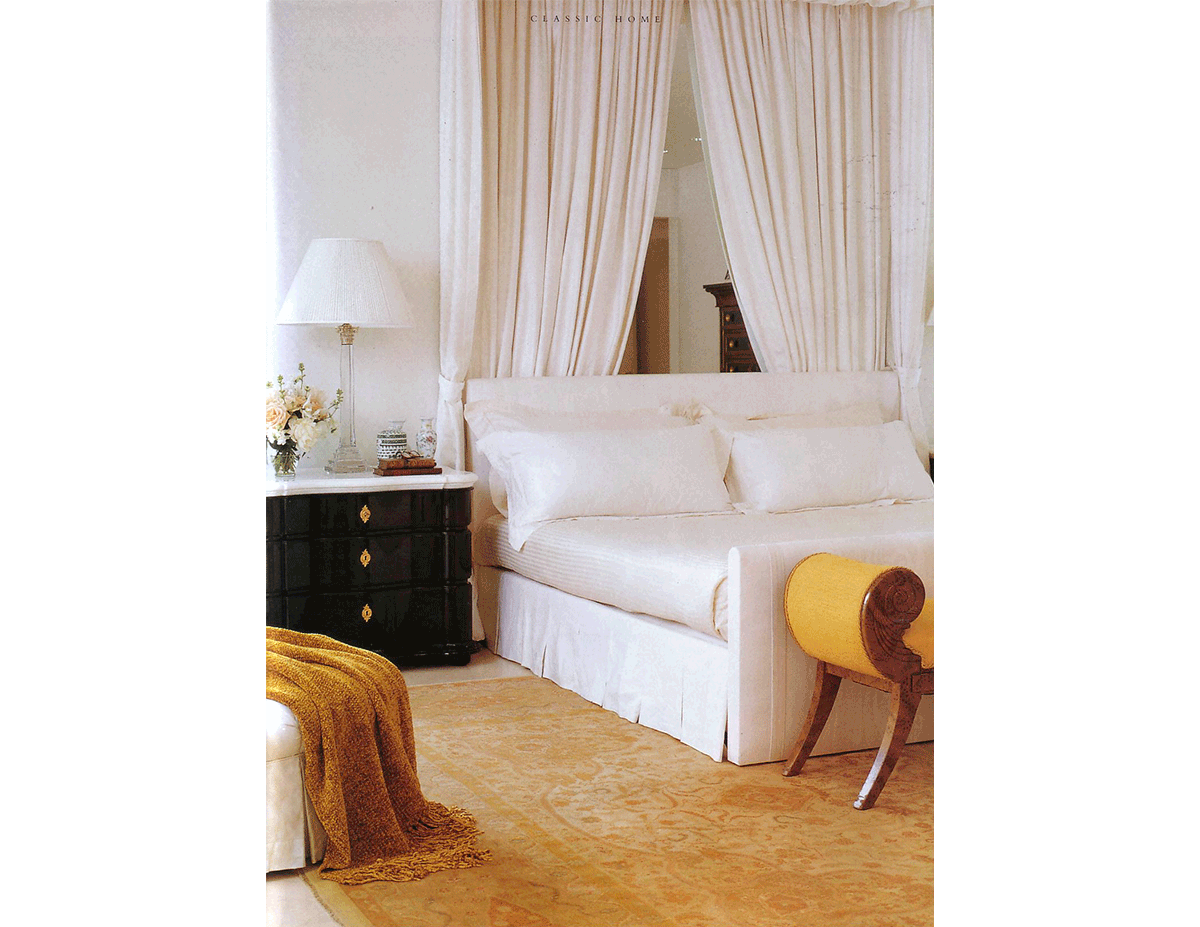 Master Bedroom - A custom bed, backed by silk curtains parted to reveal a mirror, presents a tailored look in this master bedroom. A pair of reproduction antique English chests flank the bed, each with a 19th century English crystal lamp set atop of them. A bench covered in deep yellow silk brings focus to the room and ties in with the area rug.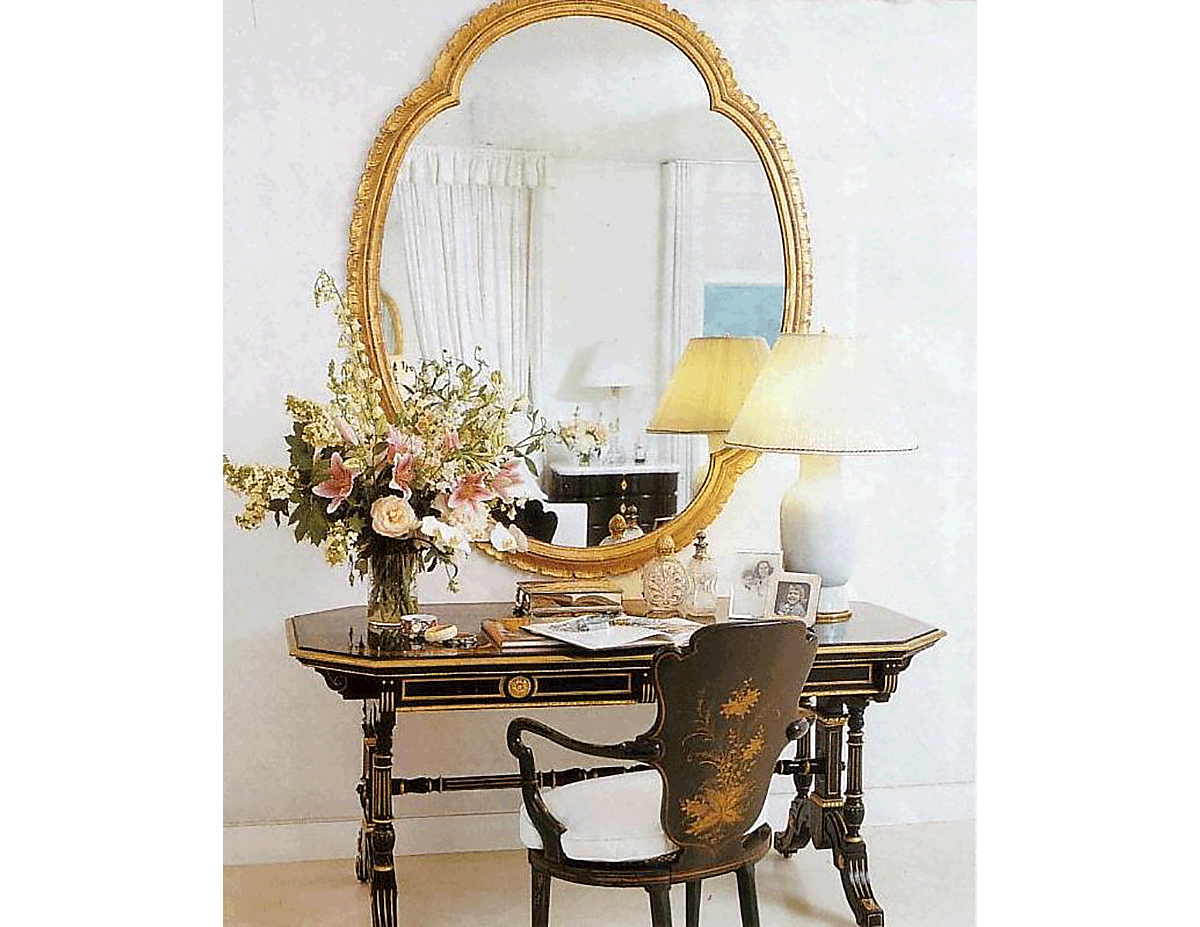 Master Bedroom - The master bedroom uses English antiques for its inspiration. Opposite the bed, a chinoiserie black lacquer and gilt chair is paired with a Victorian table.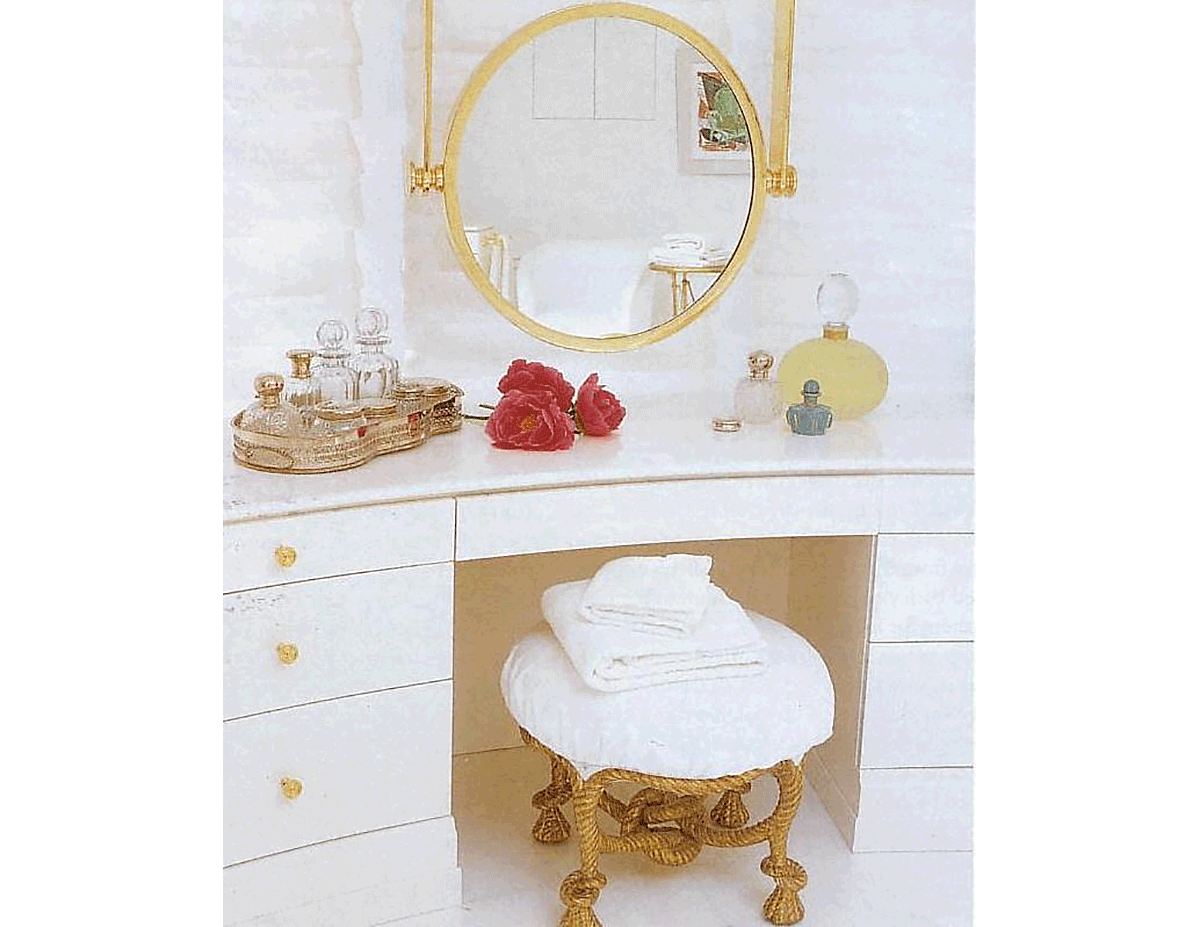 Lady's Master Bath - One enters this circular bath at one end and exits to the dressing room at the other end. A freestanding tub rests in the center of the space. A 19th century English stool with rope motif is tucked under waist-high custom built-ins that surround the room.