NYC Pied-à-terre
← Swipe To Navigate →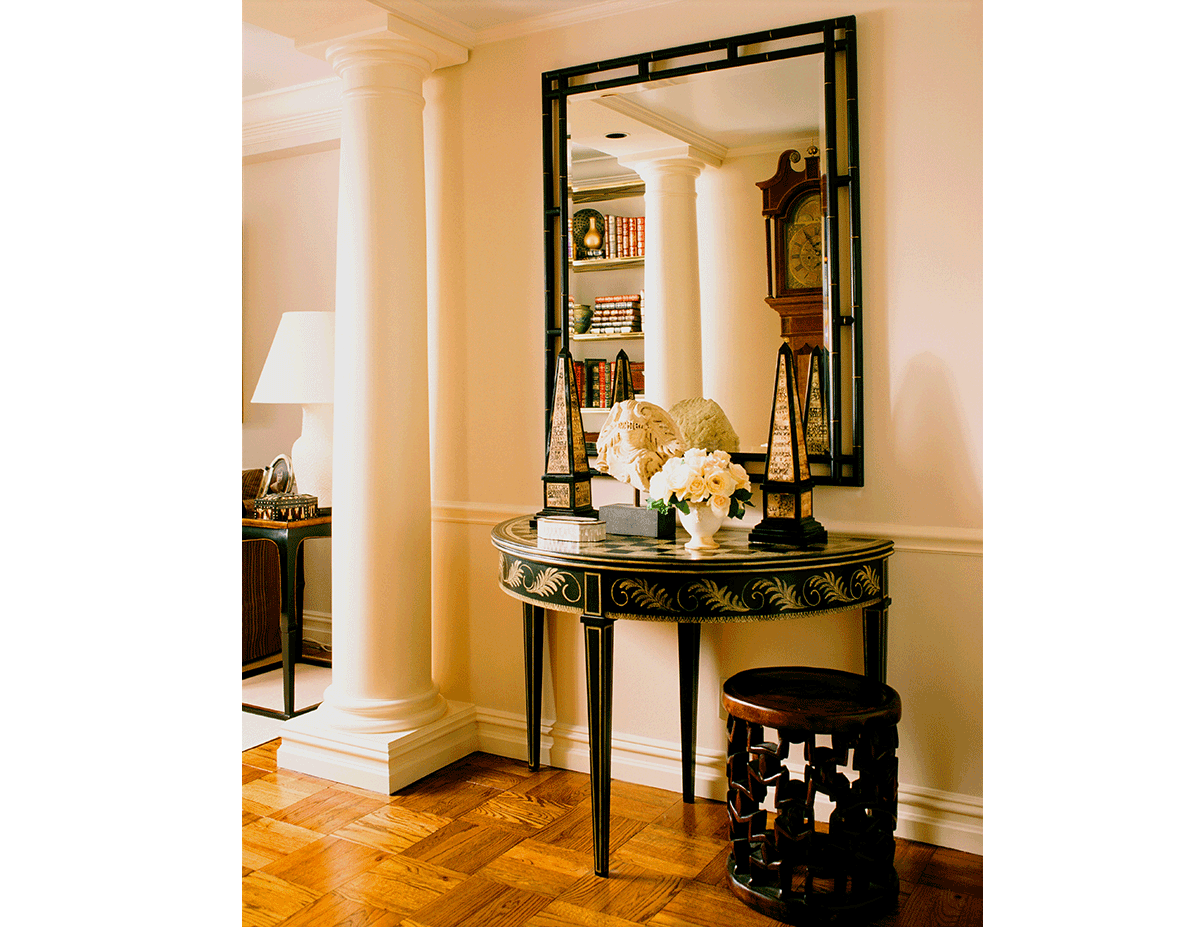 Entry - This Upper East Side apartment had been totally stripped of its original architectural details by the previous owner. New parquet floors, columns, chair rail, crown moulding, and baseboards were installed, bringing back its elegance.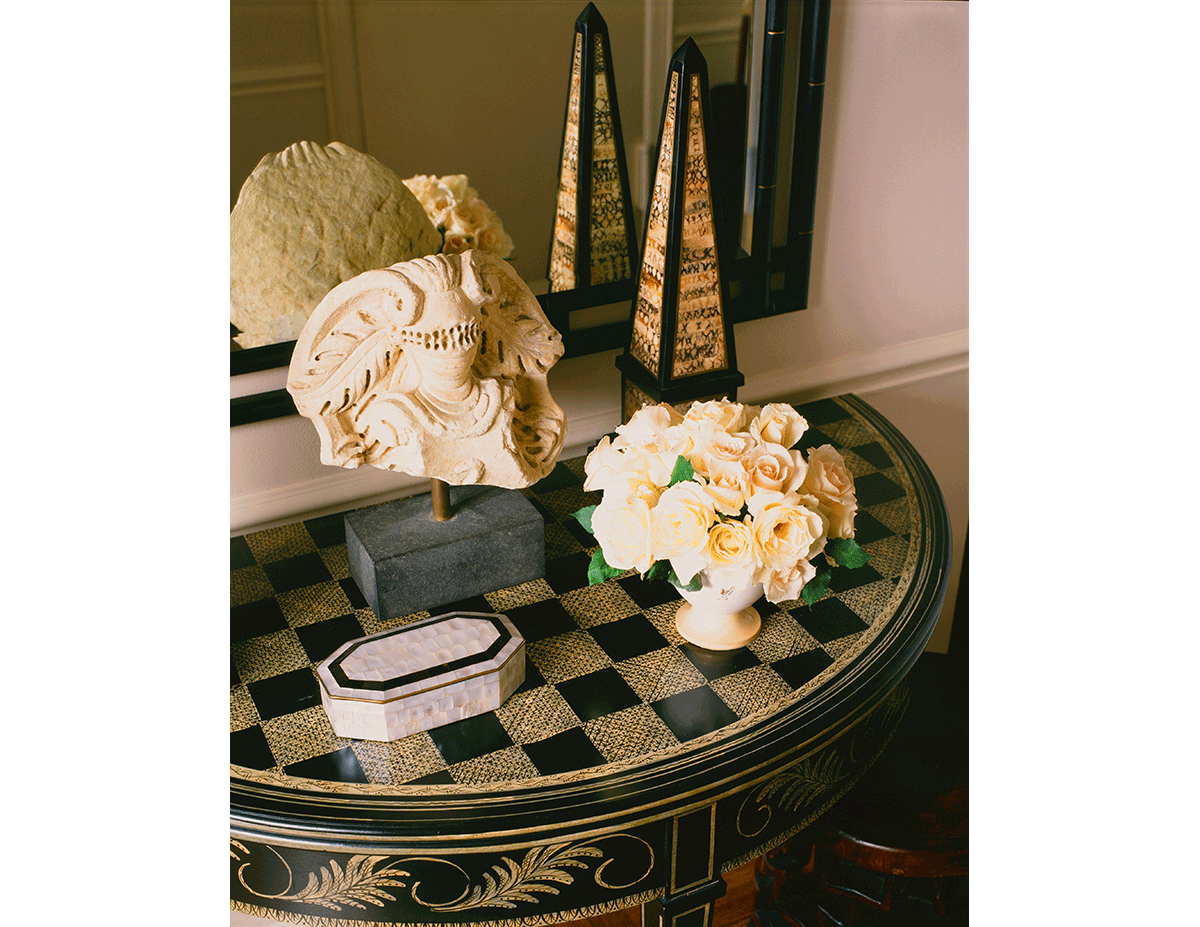 Entry Detail - The faux painted console, a perfect place to set down your keys, is dressed in a composition of objets d'art. These include a wonderful Roman fragment mounted on a green marble base, an unusual Tiger Eye and onyx obelisk, a creamware vase with blush roses, and a mother of pearl and onyx box.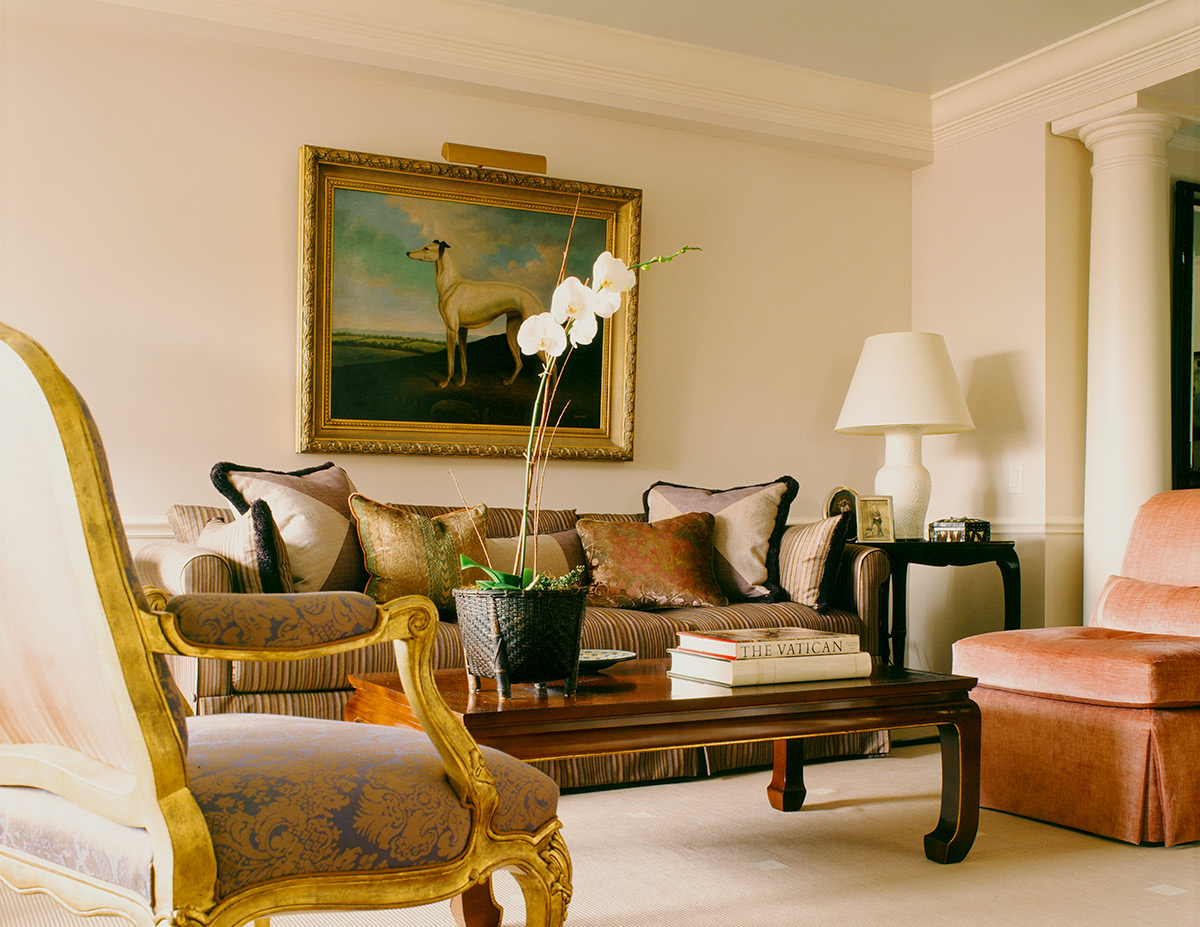 Living Room - In this room, soft hues of buff and misty grey-blue in the wall paint create a stark backdrop to the darker rose and amethyst in the furniture.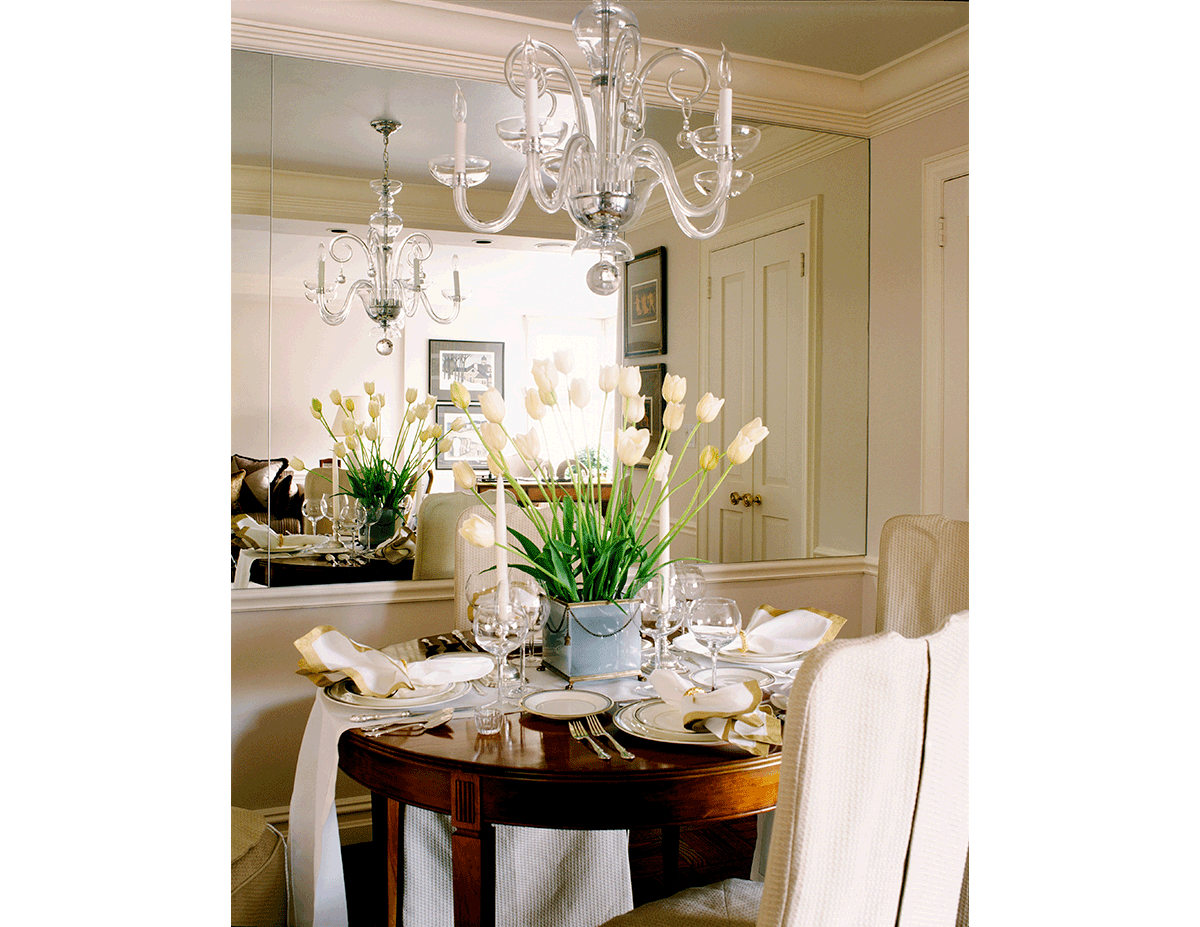 Dining Room - Typical of pre-war building apartments in New York, dining rooms are usually nothing more than niches. In order to overcome this, here we added mirror to the wall to visually increase the size and to reflect the light from the living room, in turn brightening the room. The clear crystal chandelier contributes to this by diffracting the light rather than blocking it.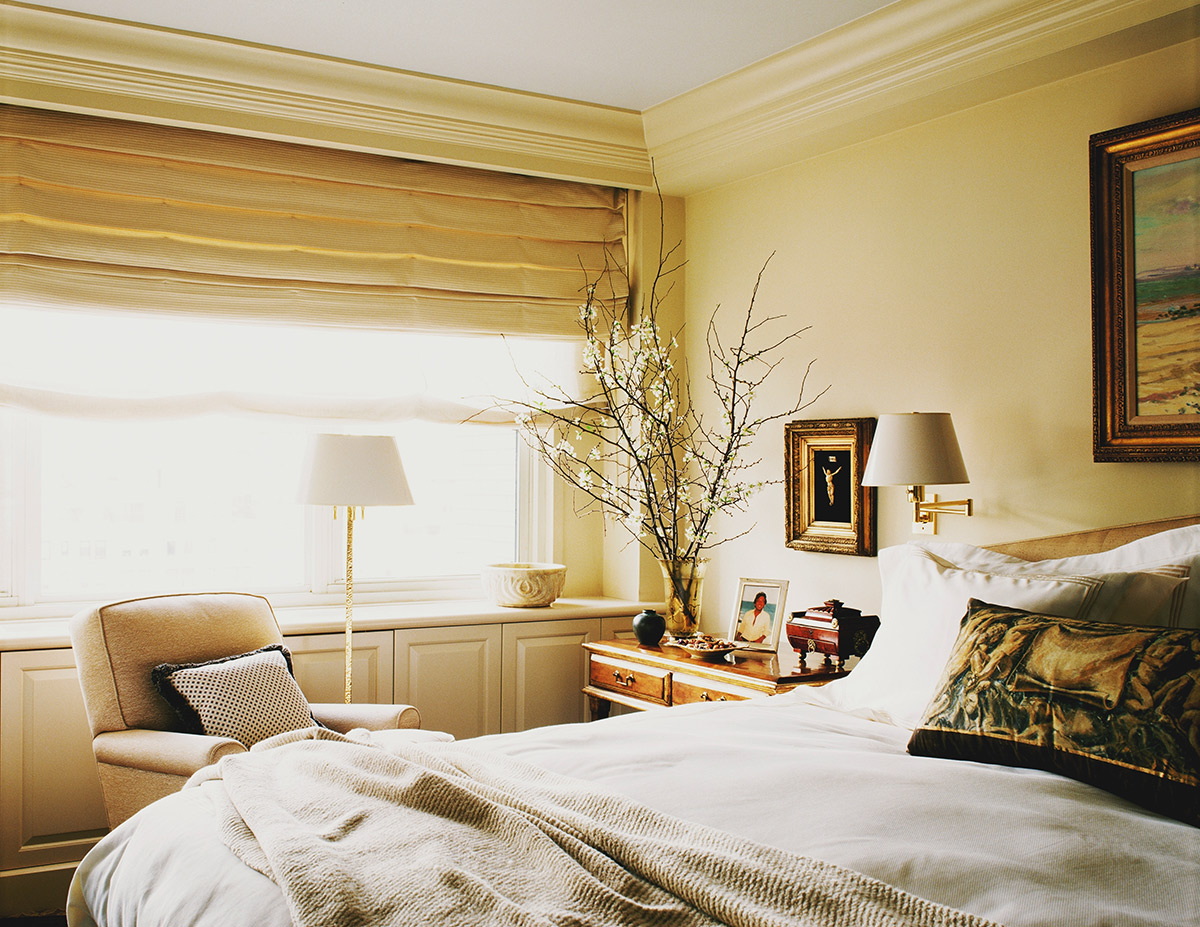 Master Bedroom - This bedroom was treated to a makeover. The soft bedding and serpentine headboard play well against the starkness of the cabinetry and window treatments.