NYC Kip's Bay Showcase
← Swipe To Navigate →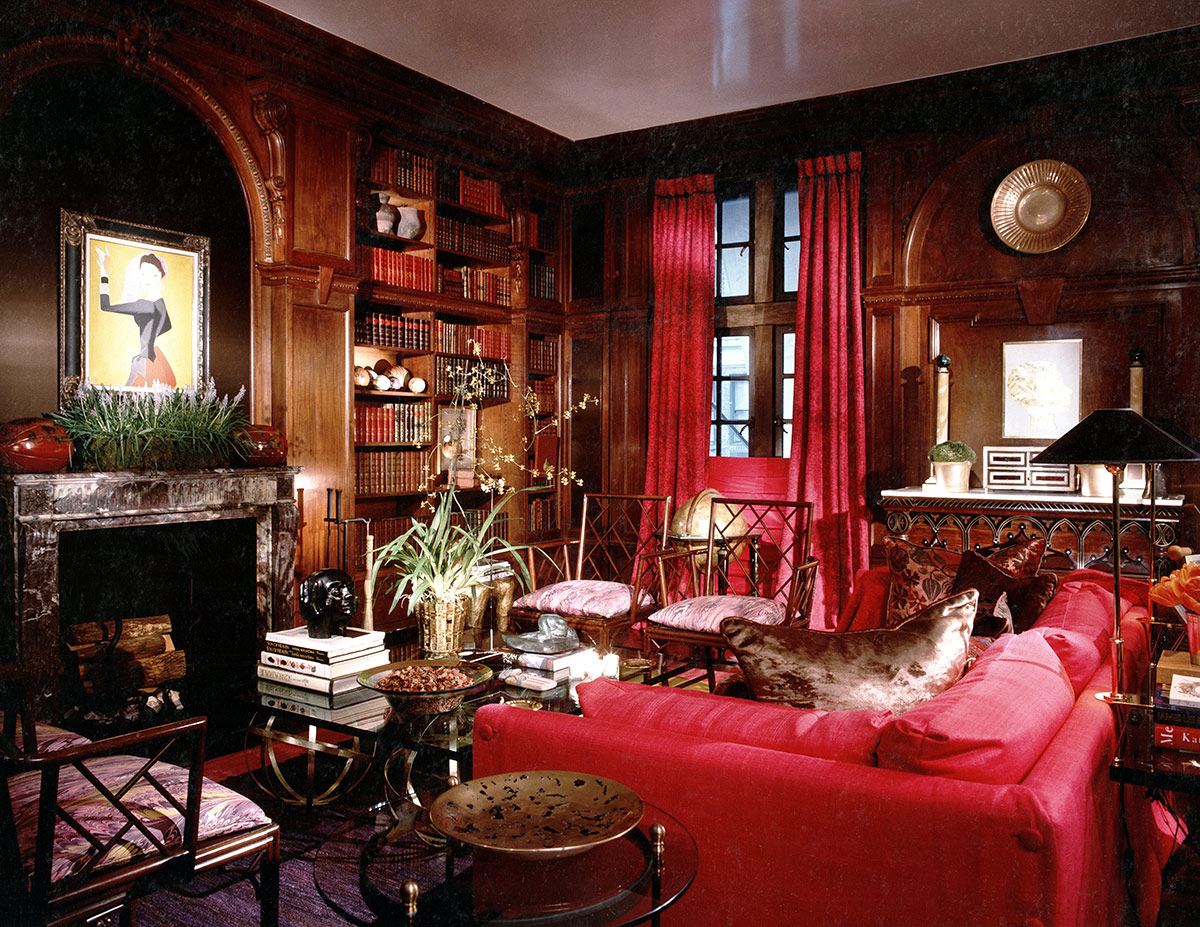 Library - The painting of a woman, over the mantle, is a piece by famed photographer Man Ray. It is one of his early works and is believed to be a portrait of his wife. The sofa and curtains are in a Schiarparelli pink color, and the chair seats are in hand marbleized leather. The custom coffee table consists of a 3/4 inch thick piece of glass atop four gilt iron spheres.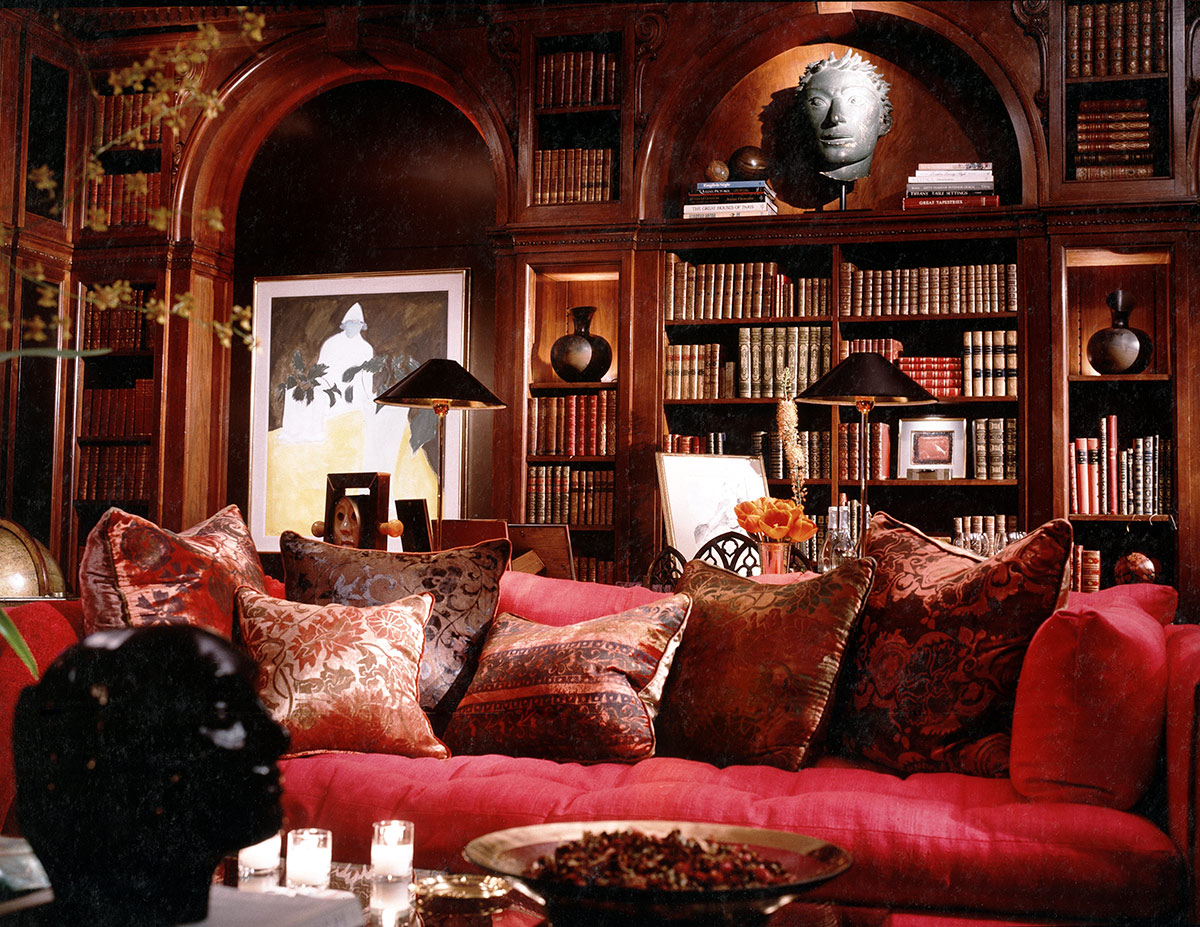 Library - The straight lines of the Tuxedo style sofa are cut through and softened with hand painted Penne velvet pillows from Italy. The head sculpture atop the bookcase is a plaster remnant of a statue of Adonis. It was created for and displayed at the 1939 New York World's Fair.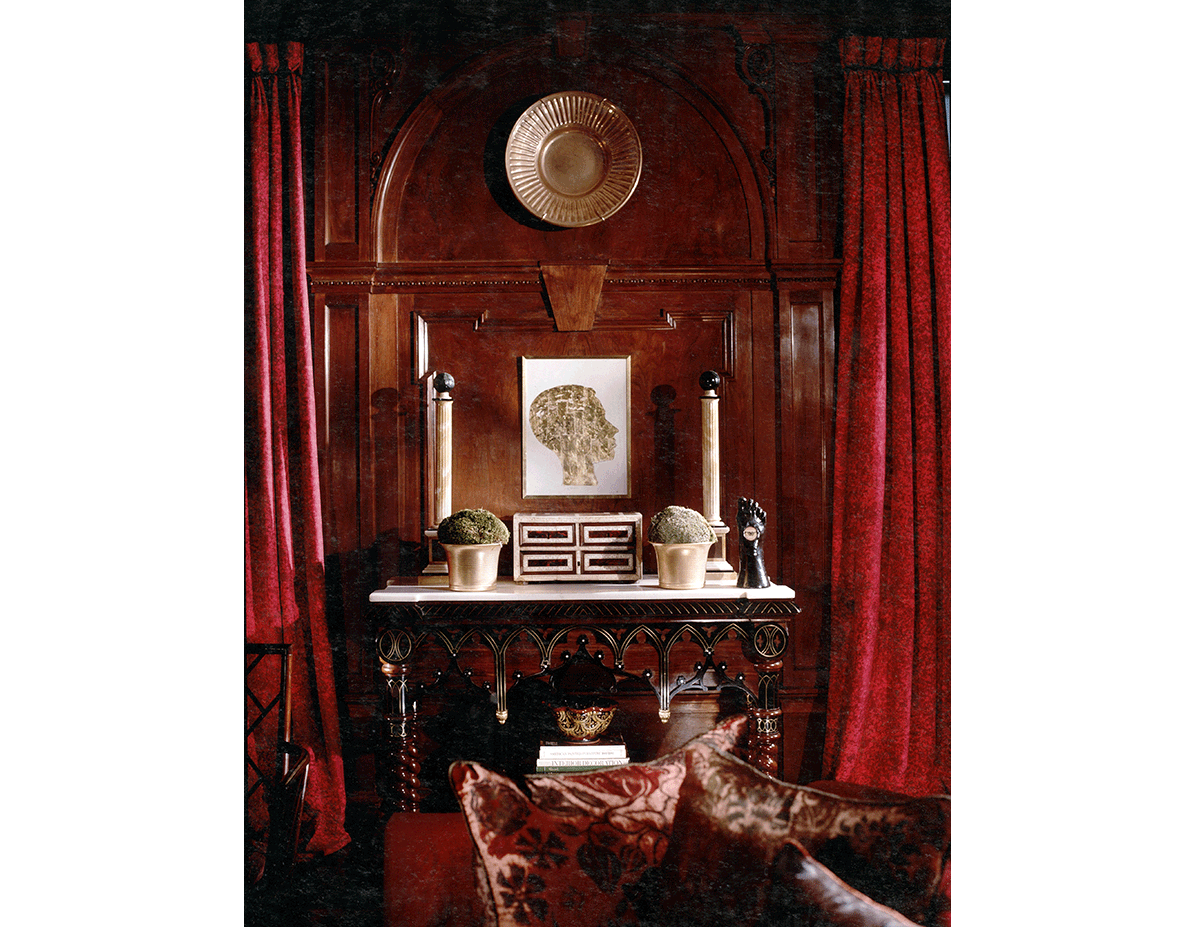 Library - A rare Russian Gothic console is dressed with a fantastic pair of honey colored marble and black onyx obelisks. The obelisks flank an ivory and tortoiseshell stationery box. An early work of Andy Warhol's, done by the artist in his youth, hangs above the console and is a silhouette of the artist himself as a boy. The medium is gold leaf on paper.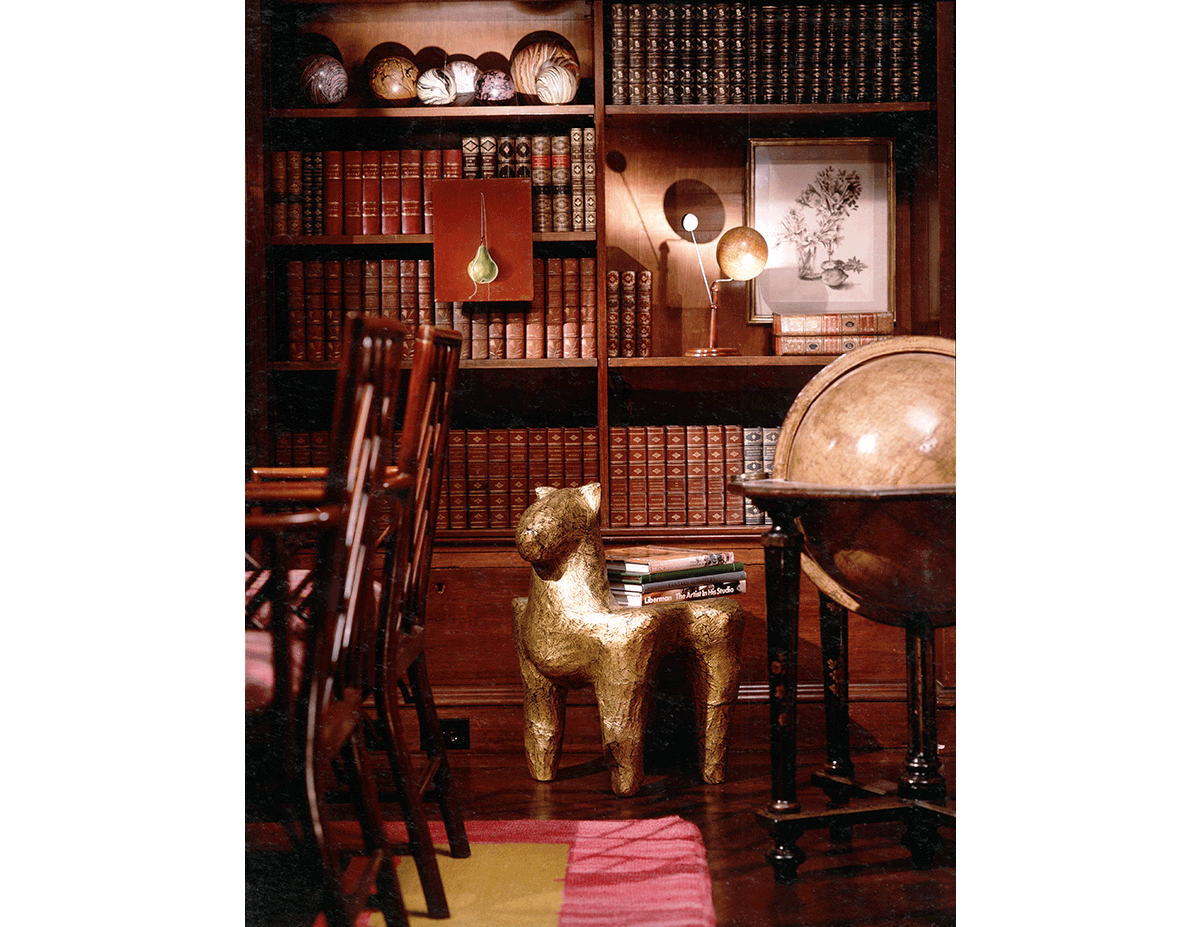 Library - A collection of globes and orbs adorn this room and refer back to the gilt iron spheres of the coffee table base.