West Hollywood Sunset Strip
← Swipe To Navigate →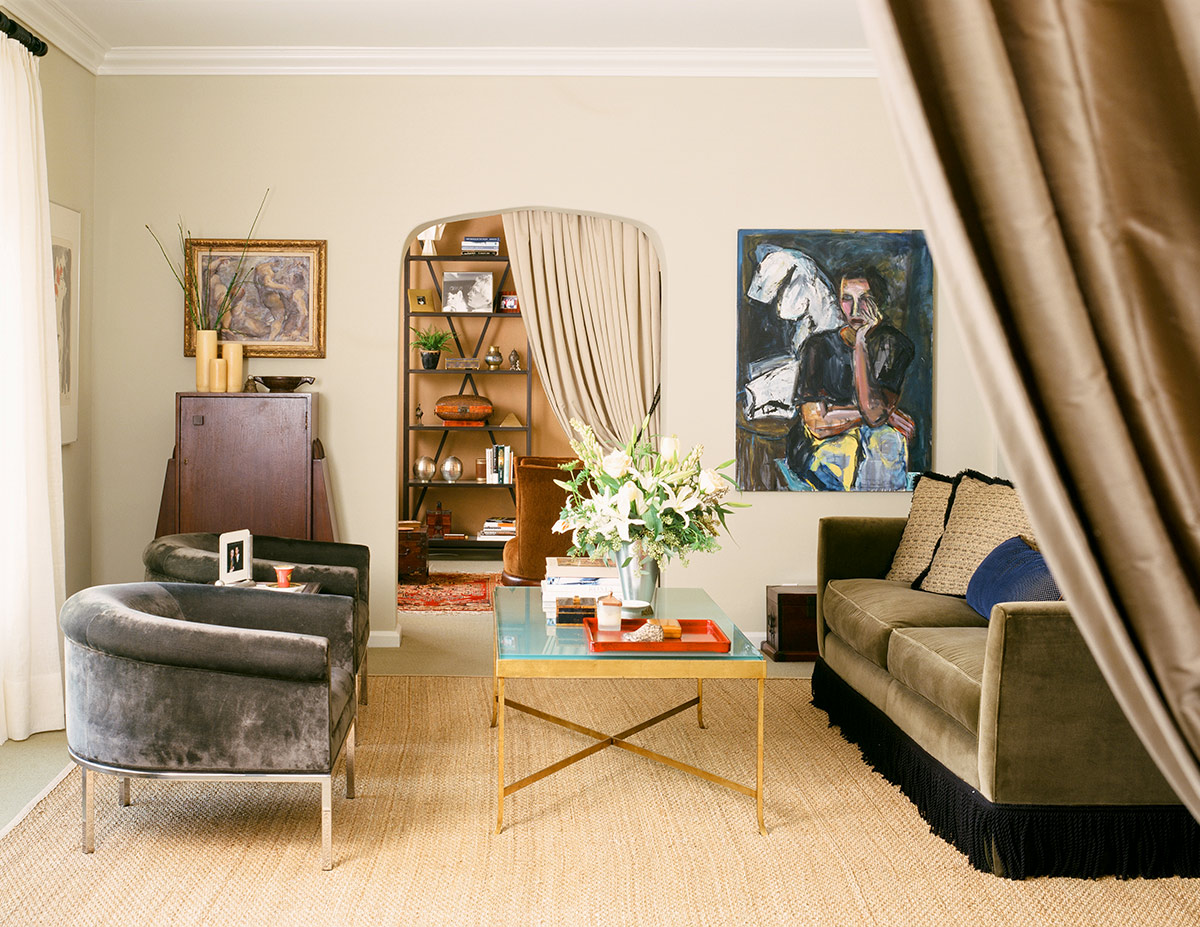 Living Room - Through the custom silk portieres of the entry lies the living room with a small adjacent sitting room.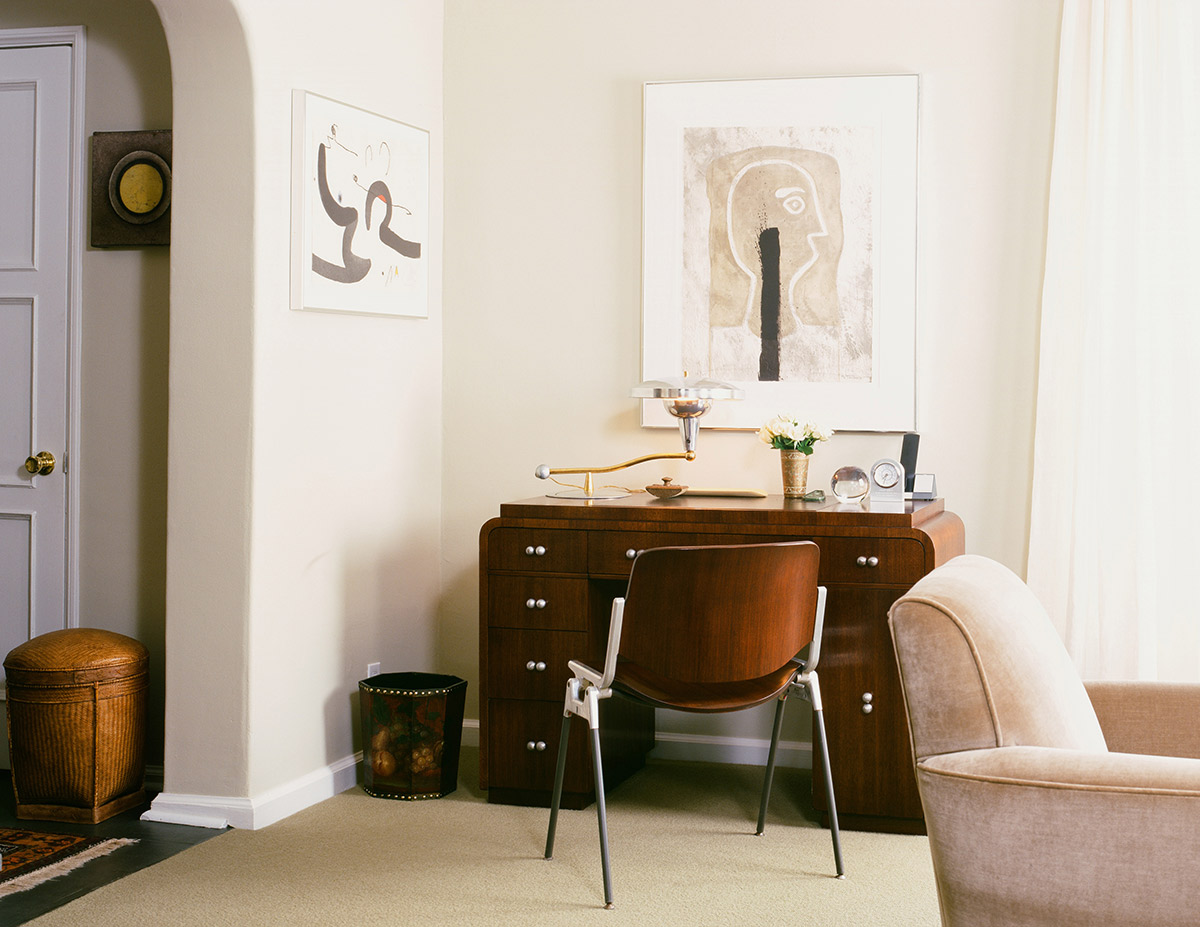 Living Room - A vintage desk and chair sit in the corner of this living room.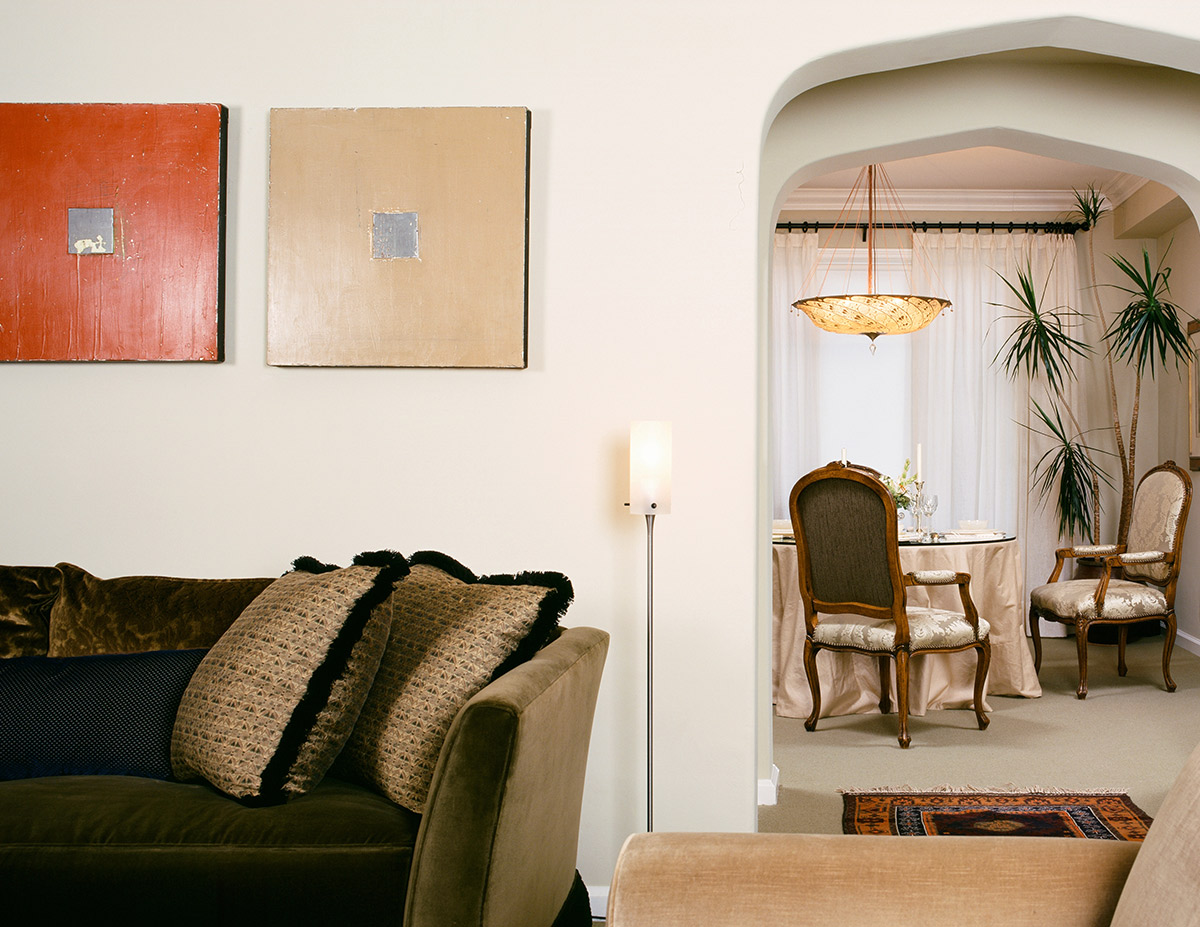 Living Room/Dining Room - The living room archway, next to the custom mohair covered sofa, leads to the dining room.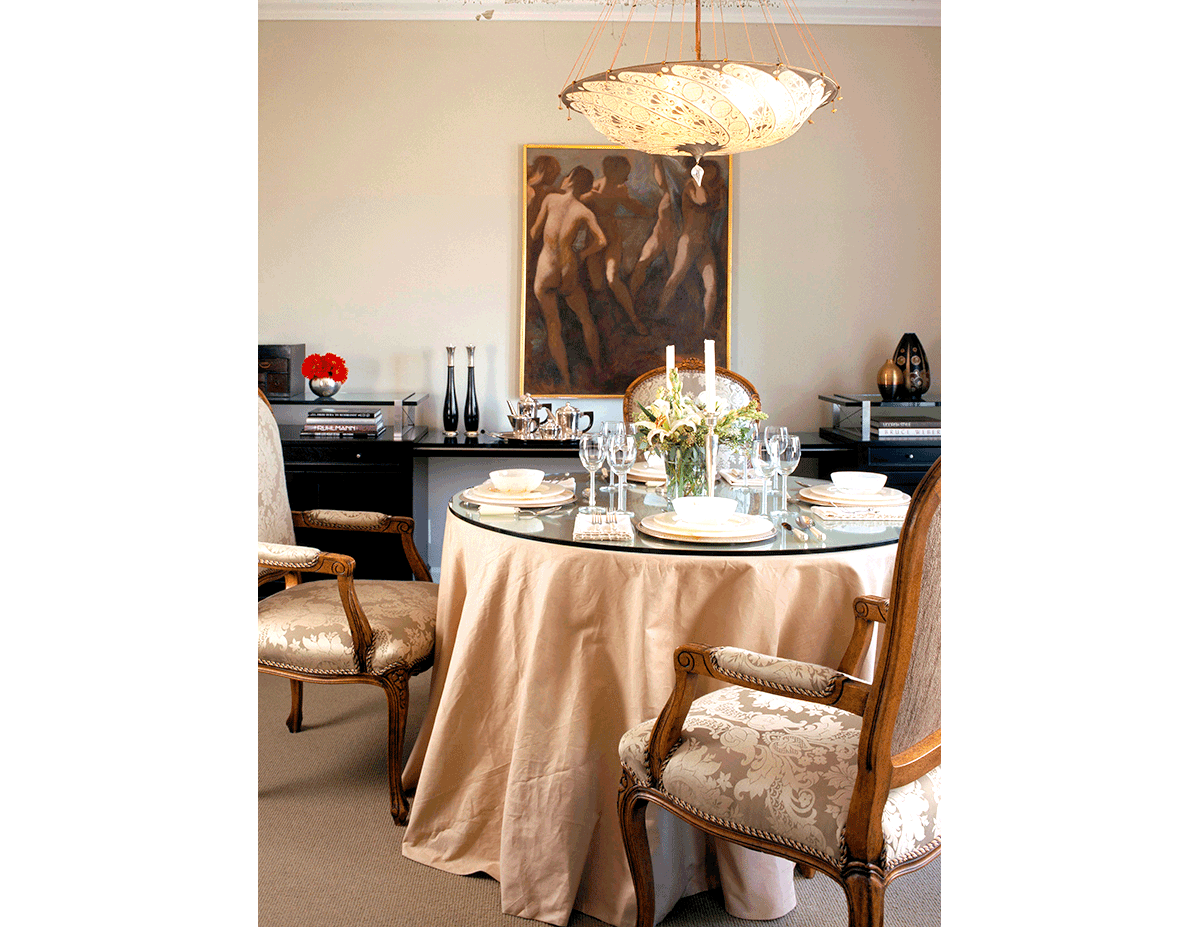 Dining Room - This dining room doubles as a home office for our client. The custom credenza houses a computer, printer, fax machine, and office supplies.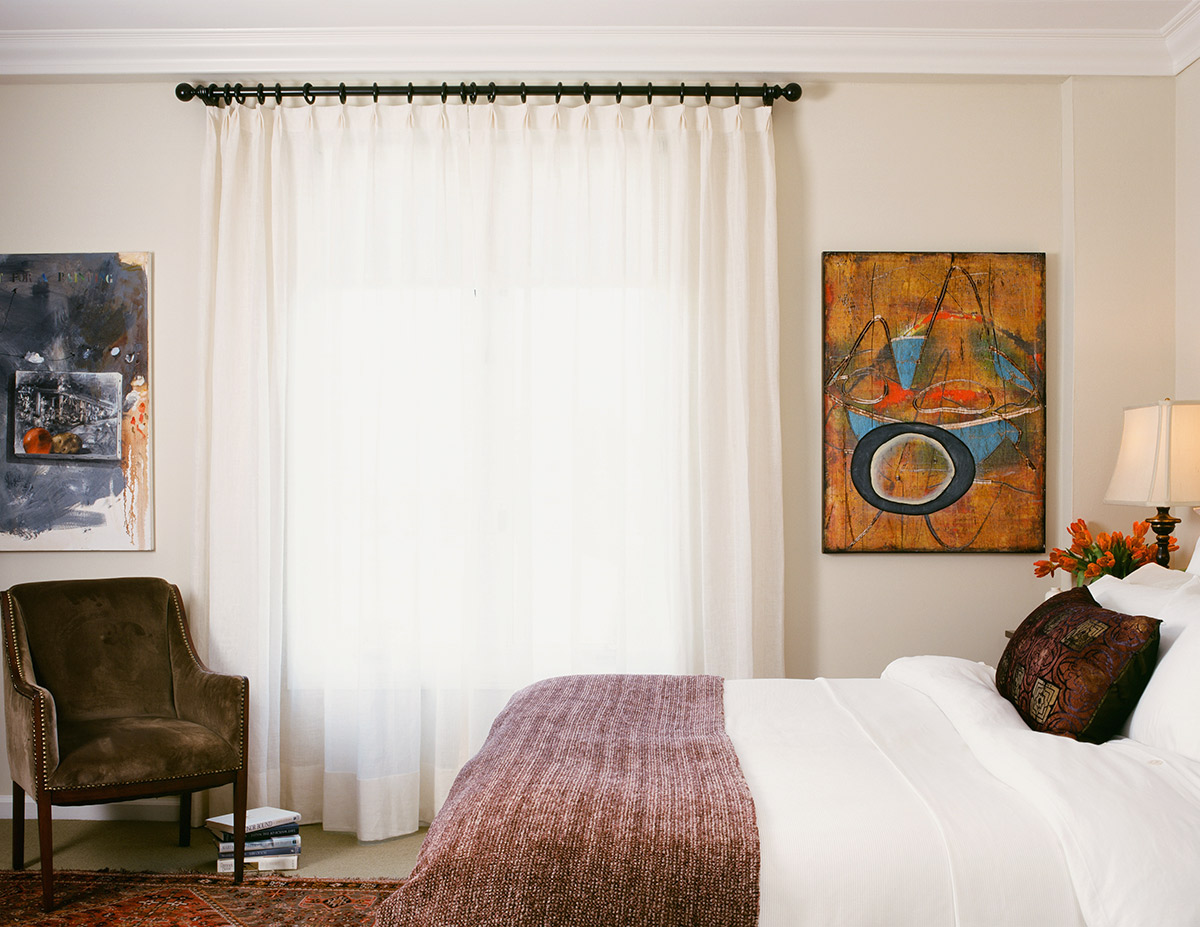 Master Bedroom - The simple sheer curtains on wooden rods, with solar shades behind them, are typical throughout this apartment.
Master Bedroom - The vintage armoire houses a TV. The velvet upholstered side chair or the chenille covered lounge chair with ottoman make a perfect reading corner in this bedroom.